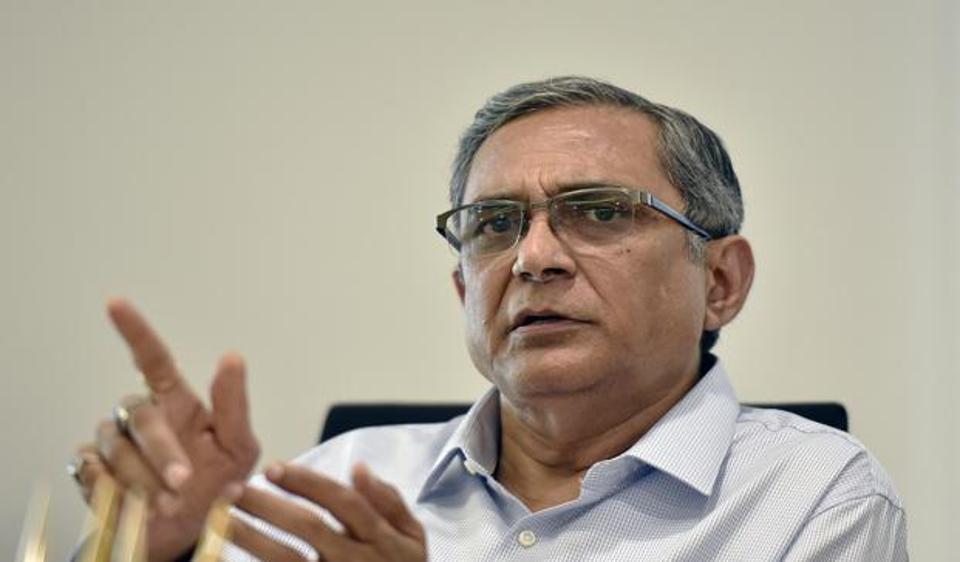 Navin Kumar, chairman of the GST Network.(Livemint)
As many as 1.6 lakh businesses that were previously not registered for either VAT, service tax or excise duty have enrolled for Goods and Services Tax (GST) in the past four days.
As the GST Network portal reopened for the third time registration for both new assessees and existing excise, service tax and VAT payers on June 25, businesses rushed to get themselves registered ahead of the July 1 rollout of GST.
"Since June 25, 1.60 lakh applications for fresh registrations have come in. Of this 53,000 applications have been completed with details of business. The rest are in process," GSTN Chairman Navin Kumar told PTI here.
New businesses have 30 days for registering on the GSTN portal beginning June 25.
In first two rounds of registration window, about 66 lakh out of existing indirect tax payers of 80.91 lakh had registered with GST Network, the IT backbone for GST.
Kumar said there were many businesses in sectors like tax, sugar and diamond that were earlier not registered with the state tax department and are now registering.
Although businesses with turnover of up to Rs 20 lakh are exempt from GST and hence registration is not mandatory, traders and manufacturers are preferring to get themselves registered so that the input tax credit can be passed on in the supply chain.
Also, on an average, 40,000-50,000 applications from existing excise, service tax and VAT assessees have come in, taking the total enrolment figure to nearly 68 lakh.
This is against the 80.91 lakh existing excise, service tax and VAT assessees.
"We have already issued provisional IDs to the 68 lakh existing assessees. Of these, provisional registration certificate has already been issued to 10 lakh assessees. The remaining will be sent today," Kumar said.
The 15-digit provisional ID would work as the Goods and Services Taxpayer Identification Number (GSTIN).
GSTN — the company readying the IT backbone for the GST regime — has been working overtime to ensure a smooth registration and all these assessees have been given a provisional ID, using which they can start transacting business from July 1.
When a business registers under GST, it is given a provisional GSTIN. After that, in the second stage, the business has to log in to the GSTN portal and give details of its business like the main place of business, additional place, directors and bank account details.
The government has done away with the requirement of verification of registration through digital signature or generating electronic verification code (EVC) through banks.
Businesses can just save these documents on the GSTN portal and an e-mail will be sent to them saying all their details are received and the process of registration is complete.
The biggest tax reform since Independence, GST will be rolled out at the mid-night of June 30 and make India a single market for seamless movement of goods and services. The GST subsumes 16 different levies, including excise, service tax and VAT.
["Source-hindustantimes"]