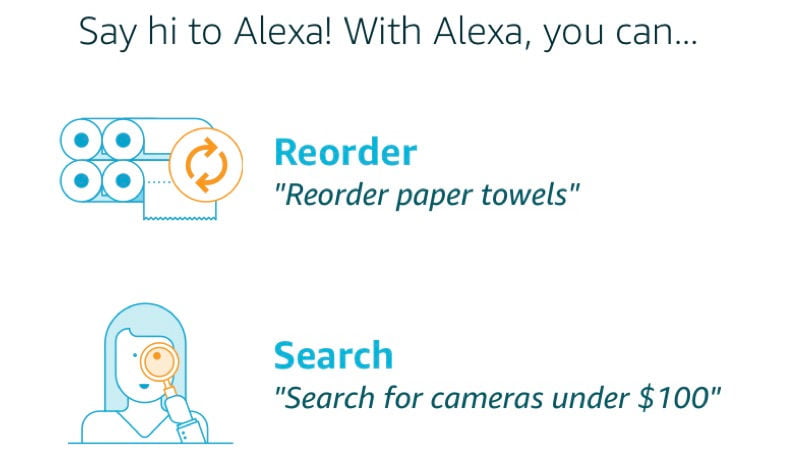 Amazon's Alexa voice assistant is now available on the iPhone. As you may have guessed, it's not going to replace Siri anytime soon. This is because Alexa is baked into the Amazon app and there's no way to map it to the Home Button on your iPhone.
This feature is currently only available for Amazon users in the US, although those in other regions can access it by changing country to US in the app. You can do this by – Settings > Country & Language > Country > United States. This may not be a big deal for those who live outside the US, but it could mean a lot to people in the US who use other devices connected to Alexa.
To access Alexa, you have to hit the microphone icon on the top-right in the Amazon iOS app. Once you do that you can use Alexa just as you would on an Amazon Echo. It's fully functional inside the Amazon app and you can ask Alexa to order products, use it to run your smart home, or even ask random general knowledge questions.
This underscores Amazon's big push for Alexa, which was one of the highlights of CES 2017. The virtual assistant is now integrated in quite a few gadgets such as TVs and smartphones. Even though it can't replace Siri on the iPhone, this does offer diehard Alexa fans a chance to use it on one more platform.
The Amazon Echo isn't available in several regions including India, so this allows people a chance to try Alexa and see what the hype is all about. We used Alexa for the first time thanks to this update and were quite impressed with its ability to understand our questions. If you've never tried Alexa, you can go ahead and find out how good or bad it is.
["source-ndtv"]