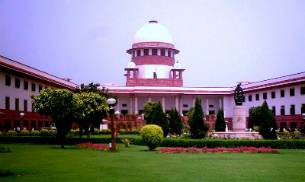 The Central Board of Secondary Education (CBSE) has to file an affidavit informing what mechanism they will opt for conducting the exam from next year.
After Supreme Court on Tuesday considered the submission of the centre that it was willing to include Urdu as a language in the NEET, the court today said that there should be a common question paper for all languages.
This announcement from the court comes after hearing a plea filed by a NEET aspirant on the difficulty level of the paper in regional language.
Moreover, the apex court has asked the Central Board of Secondary Education (CBSE), the conducting boy of NEET to file an affidavit explaining the exam mechanism that will be followed next year.
Different questions for Gujarat medium students:
Earlier, candidates who had appeared for the NEET in Gujarati medium had moved the high court seeking the court's direction to the CBSE to scrap the test held on May 7 and hold it afresh with same set of question papers for English and Gujarati languages
They said questions asked to them were nearly totally different from questions asked to English medium students, with Gujarati medium questions being of much higher level of difficulty
In reply to this, CBSE told the Gujarat High Court that it framed different sets of question papers fearing that regional language papers would get leaked
On to this, the court expressed its dissatisfaction over the CBSE's reply saying that the argument was not valid as leaking a paper was a possibility even in English language question papers.
Till now, the NEET-UG was conducted in six additional languages i.e. Gujarati, Marathi, Bengali, Assamese, Telugu and Tamil, apart from conventional English, Hindi.
This year, in NETE 2017, out of 11.35 lakh total candidates, nearly 6.11 lakh successfully passed the exam.
[ Source : intoday ]