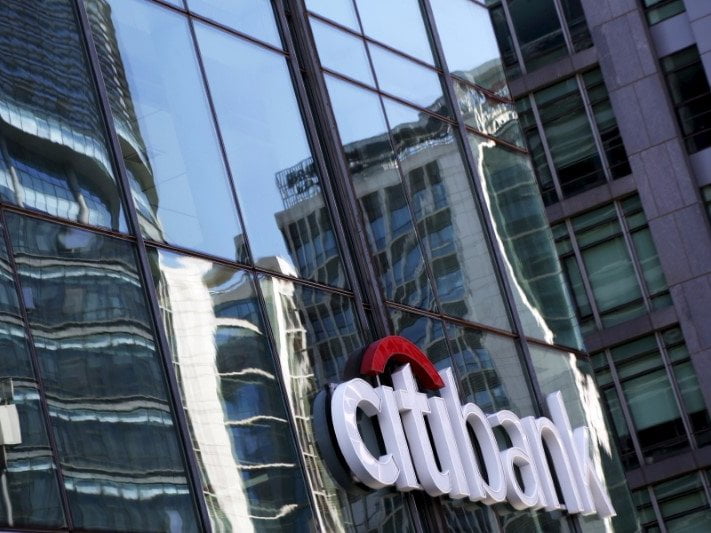 Thomson Reuters
Citigroup is set to announce third-quarter earnings Thursday at 8 a.m.
Wall Street estimates the firm will announce earnings of $1.32 per share, up from $1.28 the previous quarter.
Here's what else analysts are expecting:
Revenues of $17.86 billion, down slightly from $17.9 billion in the second quarter.
Net income of $3.6 billion, up from $3.55 billion in the second quarter.
A hit to trading: CFO John Gerspach said in September that trading revenues could drop 15%.
Citi and JPMorgan are kicking off the earnings cycle for US banks , which have for weeks been preparing investors for a blow to trading results. Bank of America, Citi, and JPMorgan are bracing for 15% and 20% hits to trading revenues.
Analysts are also expecting total loan growth to have stalled amid economic and political uncertainty.
Citi has beaten its EPS estimates every quarter since the start of 2014.
["Source-businessinsider"]