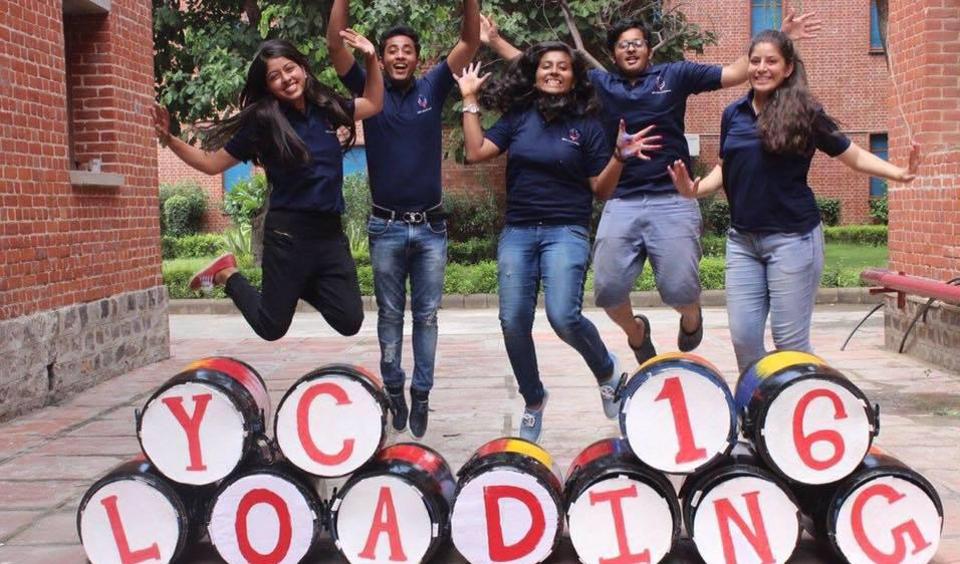 Delhi University (DU) admissions are no small feat. Even if you have managed to bag a seat in a college, what's sure to follow, is the discussion among friends on who is getting to live a more happening life — one's on campus or those who are in off-campus colleges? Here are some talking points on which students begin their debate at just the drop of a hint. Hear out both the sides before you make a decision on the debate titled — On Campus vs Off-Campus.
1. It's always a marathon of events
From street plays to stage plays and debates, dance, music performances, there are a lot of events that happen almost back to back in both campus as well as off-campus colleges.
On Campus 
"One day, as I was entering college and saw people running. Then, I figured out that they were running for a marathon, organised by the DUSU (Delhi University Students' Union). The best part of studying in a campus college is that you never feel bored," Isha Singh, a second year student of BA(Hons) History at Hindu College, North Campus. "From debates, discussions organised by gender forums to dance and drama by independent teams of colleges, there's always something to look out for," says KS Sanjana, second year student of BA (Hons) Political Science at Ramjas College, North Campus.
Off-Campus 
All our college societies are active and as happening as any DU campus college. Our campus is abuzz with relationships between friends who are a part of different societies and they fill up the chill spots in no time! Our theatre society, one of the top ones in DU, keeps performing in our college," says Avneet Kaur, second year student of BA (Hons) Economics at Sri Guru Gobind Singh College of Commerce.
2. Canteen in college or Cafes outside?
There are many popular food joints around North Campus such as this one in Kamla Nagar Market. But these only come after exploration of college canteens. (Ravi Choudhary/HT Photo)
On Campus
"We often spend time in between lectures at not just our canteen but also in canteens of other colleges. Where else do you get such variety? We don't have to shell out extra at fancy restaurants because if we get bored at one place, there's always another canteen to explore. There are places such as Tom Uncle's Maggi Point," says KS Sanjana second year BA (Hons) Political Science student at Ramjas College.
Off-Campus 
"Our canteen is pretty good. And if we don't feel up to it, we just have to cross the road and reach Anand Lok to eat at amazing cafes. From Italian to Indian, we get a variety of food. And of course, Hauz Khas Village is close by too. So a party every weekend is easy to plan out," says Aditi Bhalla, second year student of BSc (Hons) Mathematics at Gargi College.
3. Metro connectivity
Students find the e-rickshaws outside Vishwa Vidyalaya Metro Station, a convenient medium of transportation. (Manoj Verma/ HT Photo)
On Campus 
"Our metro station is a happening destination. It summarises the university culture. Full of posters, it's a hub of street plays and awareness campaigns. You can also rent bicycles for the campus from here. And, if you are lucky, you might catch at least one Bollywood movie being shot in your three years of DU," says Vibhuti Bhat, second year student of BSc (Hons) Zoology at Miranda House College.
Off-Campus 
"Dyal Singh College is adjacent to JLN stadium metro station so it's not even a minute walk to the college. Even though well connected to the city, the area around the campus is quiet and peaceful. Travelling at dusk is safe and the best part is, in Lodhi Road area there are quite a few metro stations around," says Antara Vashishtha, second year student of BA (Hons) English Dyal Singh College.
4. More colleges = More people
Student interaction in campus colleges is often considered as more happening but off-campus students say that they are able to interact with their seniors better since their colleges are located separately.
On Campus 
"Bored, is a word not found in a Venkian's dictionary. We've more than 10 societies that organise events regularly. Moreover, the colleges nearby also keep organising events. This is possible because of the close proximity and the huge number of students. You make friends with other college students too," says Randeep Dahiya, a second year student of BA (Hons) Political Science at Sri Venkateswara College.
Off-Campus 
"What's the point in living in the campus humdrum? Since we spend maximum time within our college, we get to know our seniors better. We have schools around our college and kids look up to us with plans of impending college life. We click photos at back lawns that lead to Amar Colony market — a food haven," says Sasha Kumar, second year student of BA (Hons) Political Science at Lady Shri Ram College for Women.
5. Hang-out spots when bunking classes 
Historic places such as the Mutiny Memorial are favourite hang-out spots among North Campus students. (Manoj Verma/HT Photo)
On Campus 
"The serenity of the woods in the Ridge area is unbeatable to hang out. Of course K-Nags and Hudson Lane are our most favourite spots. Where do you get a chance to check out the spooky monuments and laze under the trees other than the North Campus," says Divyshree Rohilla, second year student of BA (Hons) Economics at Shri Ram College of Commerce (SRCC).
Off Campus 
"Want to watch cultural shows and film festivals? Siri Fort Auditorium is just round the corner. And let's not dismiss the water reservoir in Hauz Khas Village. So, talk about hang-out spots and we have a long list. The cafes of South Delhi, bamboo rooms in the college campus are the coolest place to chill," says Muskaan Chopra, second year student of BA (Hons) English at Kamala Nehru College (KNC).
["source-hindustantimes"]