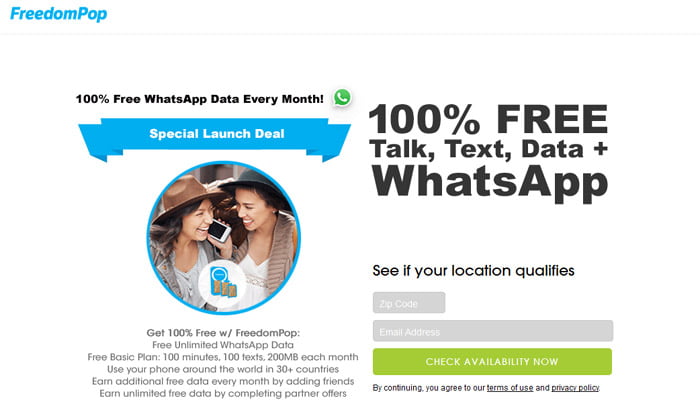 New Delhi/New York: Mobile start-up FreedomPop is all set to revolutionise the instant messaging habit.
FreedomPop has announced zero-rated WhatsApp SIM in the US and 30 other countries giving them unlimited WhatsApp usage for free.
It will also give 200MB additional data and 100 voice minutes monthly. It is a boon to those on roaming, for, the plan also includes them.
However, once this data limit has been breached,  users will be required to sign-up for a paid plan for additional data or voice.
"There really is no reason anyone should have to pay for voice and text in today's environment. Over-the-top communication services like WhatsApp have eliminated the need for traditional voice and text services that carriers still force US users to pay hundreds of dollars a year for," Chris Chen, FreedomPop's SVP Product said.
The FreedomPop SIM is compatible with Android and iOS devices.
Should a service like this hits India, messaging addicts will surely lap it up!
[source;zeenews]