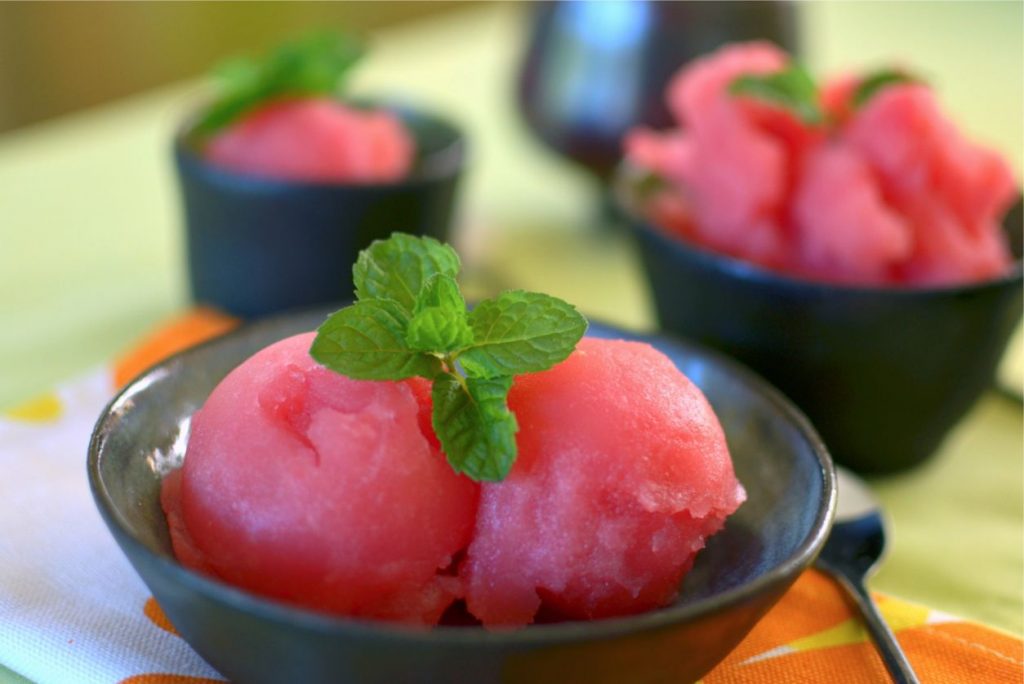 It is that time of the year when you sweat a lot. Watermelon is almost 92% of water and is rich in vitamins and antioxidants. Also, it prevents you from dehydration. Presenting the recipe of this yummy frozen dessert Watermelon Sorbet to refresh your senses.
Watermelon Sorbet
Serves 6
Ingredients
½ watermelon (tarbuz)
¾ cup powdered sugar
2 tsp gelatin
¼ cup cold water
Method
* Discard seeds and puree melon in a blender to yield 4 cups puree. Add sugar; stir until dissolved.
* Sprinkle gelatine over the water and soak for 5 minutes. Stir over low heat until completely dissolved.
* Stir gelatine into watermelon puree.
* Freeze. Stir the mixture once or twice while half-frozen and mushy.
* Freeze until solid.
["source-indianexpress"]