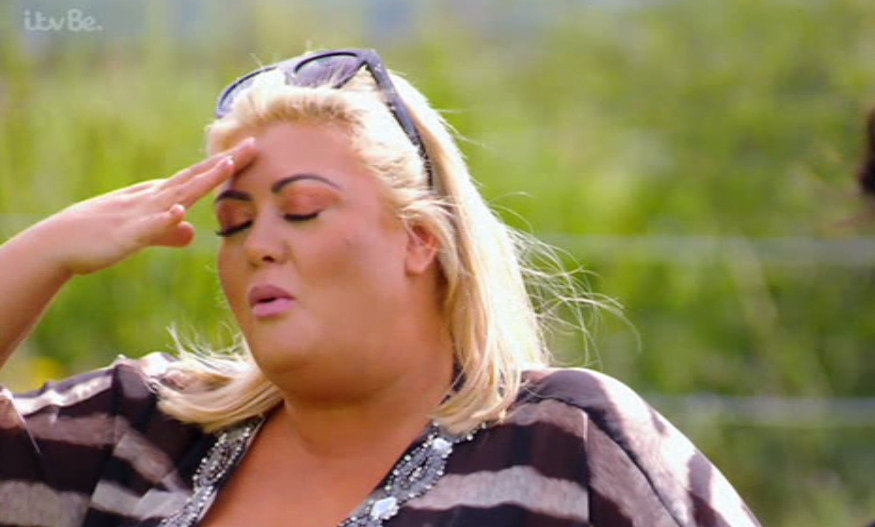 TOWIE'S Gemma Collins has made a dramatic lifestyle change and has sworn off all meat as part of her spiritual awakening.
The 36-year-old was visiting Bobby Norris's Shetland pony (also called Bobby) when she explained to him and Mike Hassini that she is turning her back on all things material in order to save animals.
"I've just had this awakening," she told them. "I wanna save animals."
She continued: "My whole life has been shadowed by materialism and actually, you get it all, and it's all b*****ks.
"This is where I'm at. The idea was to go vegan, but I went out for lunch, ordered a jacket potato with coleslaw and then it was like 'oh that's got mayonnaise in it.'"
Then placing her hand in the middle of her forehead GC explained how an all-veg diet was opening her third eye.
She said: "Going vegetation, it brings out the third eye more.
"Now I'll be so spiritually aware and on point there'll be no stopping me."
She then poignantly declared: "You will not see me put meat in my mouth for a very long time."
And as Bobby and Mike erupted into laughter, she told them: "I know what you're thinking! Even that might have to stop."
However, Bobby was having none of that, retorting: "Oh shut up!"
Watch this space…
["Source-thesun"]