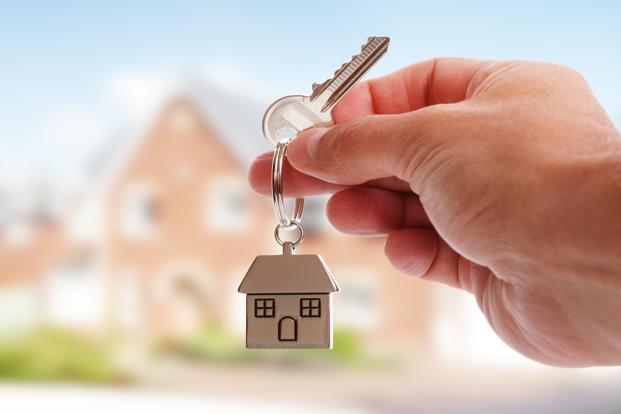 Getting those real estate itchy fingers? Stock markets have been on a roll and the upswing in markets is usually a precursor of a jump in real estate prices as investors book profits and sink their money in land. The breathless expectations from a new real estate regulator, combined with an overall upswing in the mood of the economy, is making people begin sniffing the air for real estate deals one more time. One more time I write to caution real estate aspirants, specially those who cannot deal with the clunkyness of the asset, against jumping in. Of course, it still remains a really bad investment at current prices when you compare it to alternatives.
I find real estate to be a very difficult asset to deal with for several reasons. First, this is a very clunky asset. The whole process of selecting, inspecting, bargaining, the paperwork, determining the authenticity of the deal, registration, the stamp duty process, is cumbersome and messy. The number of hoops you need to jump through to buy real estate every time are too many. It takes a certain real estate kind of mind-set—somebody who'd rather prospect for a good real estate deal than take a vacation (no moral judgement here, whatever works for you)—that I don't have. I find the asset illiquid. Between deciding to sell and the actual selling, there is again a lot of pain. A down market can last for years and a distress sale will cost you a lot of money. Add to this the fact that you can't sell just the loo if you want just a fraction of the money just now. The black money component is another put off, unless you are buying directly from a builder. But then the builders have their own problems of delay, misinformation and outright cheating.
The real estate industry owes its poor place in the asset pecking order because it belonged to an unregulated industry. There was no political will to put a regulator in place since real estate remains one of the most lucrative sumps of black money. But now that there is a real estate regulator with the implementation of the Real Estate (regulation and development) Act, 2016 (RERA), there is hope that things will change. But it will still take years for this industry to improve its track record. Also, RERA is far from being of any real use on the ground. The states are simply not ready with their regulators, websites or processes. Some of those that are ready, have diluted the provisions of the central Act. Read this superb story by my colleague Ashwini Kumar Sharma where he documents the six reasons why RERA is still far from being of use to the final retail buyer. You can read the story here: http://bit.ly/2qlQxrm
So, don't buy real estate at all or is there a good real estate strategy to work with? At the current level of prices and yields, it makes far more sense to rent than to buy. In Delhi, take an urban mass-affluent locality such as Mayur Vihar and compare costs—what it costs to buy and what it costs to rent. A three bedroom, hall, kitchen (BHK) apartment costs anything between Rs1 to Rs3 crore, according to property listing sites I Googled. Let's take a middle number of Rs2 crore. What does it cost to rent such an apartment? Rents, on the same sites for similar properties, range between Rs25,000 to Rs35,000 a month. Let's take a middle number of Rs30,000 a month. An investor who buys this property for Rs2 crore will rent it out and earn an annual return of 1.8% on his investment. The actual return is less after you account for costs of maintenance and taxes. Rs2 crore in a monthly income plan (a debt fund with a 20-30% equity component) gives you a return that ranges from a worst performer of 7.28% to a best performer of 17.52%. These are three year average annual returns taken from Value Research. Look at 10 year returns and you get a worst performer that gave 6.05% and the best performer at 12.49% return a year. In fact, the yields on real estate are so low, that it almost makes sense to sell your house, invest in funds and live in a palace on rent! But that's not what we advise. The one roof over your head is a good idea. But investment in real estate (for those with only the right-colour money) is not a good financial deal at current prices.
Real estate, as an investment, will make sense when either prices come down or rents go up. It will make sense when the market is better regulated. It will make sense when there are professional agents and estate management firms that take over the transactions and then the management of the property. Do you really have the bandwidth to deal with leaking taps and water seepage that your tenant calls you to complain about? Real estate investment belongs to a particular mindset in India—one that takes the pain of the product as part of the deal. This may be have been the only avenue of wealth creation before the beginning of the financialization of the Indian market, but is not true today. Remember I'm writing for the urban mass affluent who has access to and does have the ability to understand modern financial products if she chooses to spend the time and effort. Real estate investing is a habit from our past, much like that money-back policy we all bought 20 years ago. Markets and products have moved far ahead, so must we.
Monika Halan works in the area of consumer protection in finance. She is consulting editor Mint and on the board of FPSB India.
She can be reached at [email protected]
["Source-ndtv"]