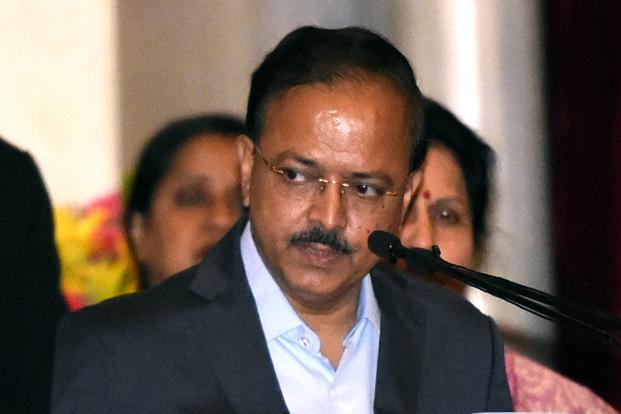 New Delhi: The government is considering a proposal to allow girls to study at Sainik schools and girl cadets at the National Defence Academy (NDA), union minister Subhash Ramrao Bhamre told the Lok Sabha on Friday.
During the Question Hour, the minister of state for defence said there were 26 Sainik schools in the country and proposals are pending for setting up 21 more such schools.
Responding to supplementaries, Bhamre said there was a proposal on whether to give admission to girl students at Sainik schools and girl cadets at the NDA. The matter is under the consideration of the ministry, he said.
There are 26 Sainik schools spread across 22 states and the remaining states have been requested to the indicate their requirements for such schools, defence minister Arun Jaitley said in a written reply.
At present, 21 proposals for establishing Sainik schools from various states and union territories are pending, he added. An allocation of Rs80 crore has been made from the Budget for these schools in 2017-18.
Jaitley said that Sainik schools and the Rashtriya Military schools have proven their utility by providing a large number of cadets joining the NDA.
In 2016, as many as 159 or 29.33% cadets sent to the NDA where from Sainik schools. During this period, 31 cadets or 5.71% were from Rashtriya Military schools.
The objectives behind opening Sainik schools include removing regional imbalance in the officer cadre of the defence services.
To another question, Jaitely said no new regiment has been raised since Independence, while the sub units raised were as per the existing nomenclature and numerical seniority of the units in that regiment.
"As per government policy on the subject, all citizens irrespective of their class, creed, region or religion are eligible for enrolment in the Indian Army. "After Independence, it has been the policy of the Government of India not to raise any new Regiment for a particular class/community/religion or region," he said.
The minister also noted that presently, adequate and equitable opportunities are being provided to all citizens for recruitment into the Army.
["Source-livemint"]