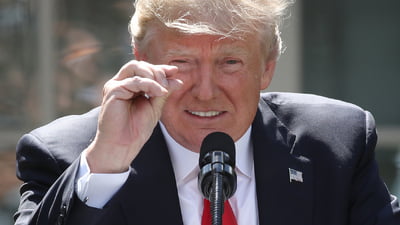 (Bloomberg) — A former Schroders Plc equities trader was ordered to pay 350,000 pounds ($456,000) by a London judge after prosecutors said that he lived a "criminal lifestyle" on the proceeds of a decade's worth of insider trades.
Damian Clarke, who was sentenced to two years in prison in June 2016, was ordered to make the payment at a hearing Monday. A lawyer for the Financial Conduct Authority said Clarke had made about 720,000 pounds from his trading, but only had about 350,000 pounds in assets.
Clarke was ordered to pay far more than his profits on the trades. The FCA said the extent of his offenses meant he had a lifestyle that was supported by additional transactions that he wasn't prosecuted for. At the time of sentencing last year, the FCA said Clarke made about 155,000 pounds from insider trading.
"Clarke engaged in a systematic and long-running criminal enterprise in order to make significant illegal gains for himself and his family," Mark Steward, the FCA's head of enforcement, said in a statement. "The message should now be clear that insider dealers are increasingly likely to be caught and will be made to fully account for their misconduct."
The 41-year-old is one of a number of individuals to be prosecuted by the FCA over insider dealing in recent years as the markets watchdog has made a push to take criminal action over the behavior. A former Deutsche Bank corporate broker was sentenced to 4 1/2 years for the offense last year, the longest prison term meted out in an FCA insider dealing case.
The former trader illegally bought and sold shares of companies including plumbing and heating provider BSS Group Plc and technology company Autonomy Corp. A large number of defendants are released after serving half their prison sentence in the U.K.
Clarke declined to comment after the hearing. He pleaded guilty to nine counts of insider trading last year.
The FCA lawyer told the judge they weren't seeking legal costs because of his lack of assets. Clarke was banned from working in the industry by the FCA last month.
["Source-bloombergquint"]