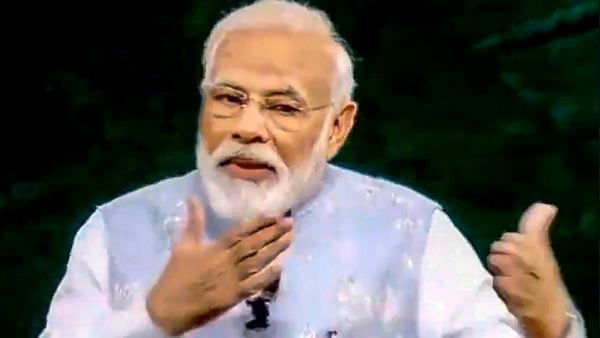 New Delhi: From Indian's moon mission to cricketing excellence, Prime Minister Narendra Modi on Monday took reference from everyday life to tell students about how to deal with failures.
During an interaction with school students ahead of the exam season, Modi in his annual 'Pariksha pe Charcha' event in New Delhi, said the new decade will be of those who are now in secondary schools and it's important for them to envision their leadership role in India.
"Do you remember the India-Australia test series in 2001? Our cricket team was facing setbacks. The mood was not very good. But, in those moments can we ever forget what Rahul Dravid and @VVSLaxman281 did. They turned the match around," the PM said.
"Today, I am talking to students who would be playing a key role in India's development in 2047, when we mark a hundred years since independence," Modi said underlining that he hopes this "generation takes it upon themselves to act on some of the Fundamental Duties enshrined in our Constitution".
While advising students to not fear technology and take full advantage of it, he advised against technology addiction and need for spending time with real people than on social media.
"It is common to see four members of a family seated together but each of them is on their phones. Can we think of a technology-free time? Or, have a space in the house which is technology-free. In this manner, we won't be distracted by tech," said Modi terming himself a friend of students and his interaction "without any filter".
["source=livemint"]