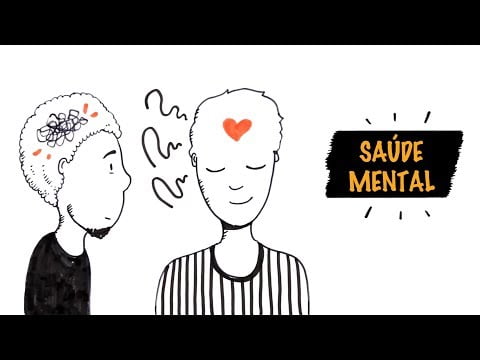 Up to 300,000 people with long-term mental health problems have to leave their jobs each year, a report says.
It also claims poor mental health costs the UK economy up to £99bn each year.
Prime Minister Theresa May, who commissioned the report, said it showed "we need to take action". The UK civil service has agreed to take on the report's recommendations.
Paul Farmer, co-author of the Thriving At Work report, said mental health was a taboo subject in many workplaces.
Can you talk about mental health at work?
The illness that affects one in six of us
Mental health staff on stress leave up 22%
Mr Farmer, who is chief executive of mental health charity Mind, said: "Opportunities are missed to prevent poor mental health and ensure that employees who may be struggling get the support they need.
"In many instances employers simply don't understand the crucial role they can play, or know where to go for advice and support."
'I lost my job because of my depression'
The review makes 40 recommendations about how employers and the government can better support employees to remain at work, such as through creating an online wellbeing portal and using digital technology to support workers in the gig economy.
Companies are also being encouraged to include a section on employee mental health in their annual reports. Currently only 11% of companies do this, the report found.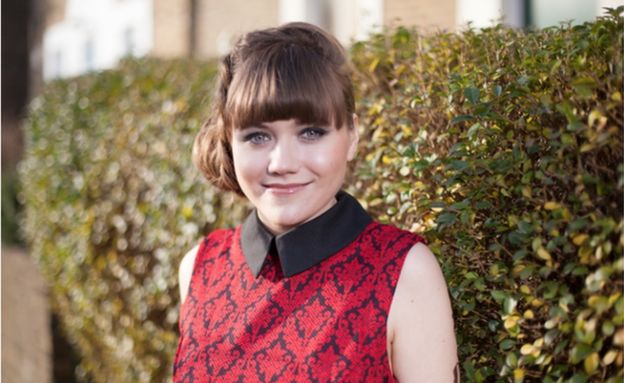 Hayley Smith was diagnosed with chronic depression in her early twenties: "I'd been bottling up quite a bit through most of my teens. Then it hit me a like a brick wall," she said.
She was so depressed she didn't leave the house for six months.
Things began to improve and when she was 23 years-old she got a job at a food and drink company. But she had weekly counselling to attend.
"Every Thursday I'd have to take the afternoon off. So I spoke to my boss. In the meeting she was fine with it and said 'do what you need to do',".
But after the meeting she received an email being told she was going to be taken off her accounts and that she should think about seeking employment at a mental health charity as "they might relate".
The manager also told people in the office: "It went round. It was horrible – I felt really exposed," she said.
Working there for a few further months triggered Hayley to experience anxiety, depression and "massive trust issues".
Eventually she left. She started her own company in London which she still runs five years on: "In the long-term it's given me awareness of mental health – and the awareness to make sure I was never going to make people feel the way I was made to feel."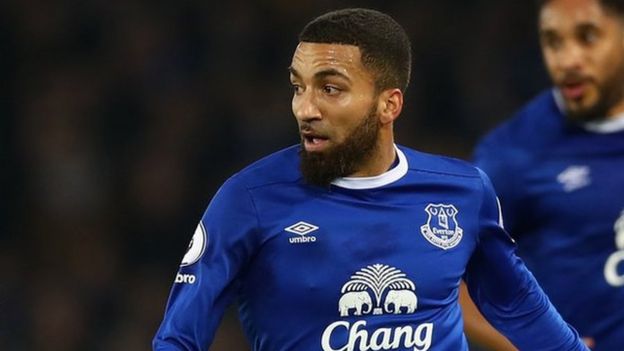 One employer the report praised is the insurer Aviva.
James Tringham has worked for them for seven years. He said the company helped him get his life back on track after it was crippled by his bipolar disorder:
"In 2009 I'd reached crisis point with my mental health, and I gave up my career as a solicitor.
"I was unable to work for over a year – the prospect of returning to work was just so frightening and not something that I could imagine."
Eventually he got a job in the insurer's contact centre. He said: "They gave me a way back into employment and I have worked my way back up.
"Aviva have been brilliant in supporting me to manage my mental health at work, and have given me my confidence back.
"There's an understanding, which means little things like adjusting my workload when I'm feeling on the low side can really help. And the staff – both officially and unofficially – form a great support network."

The review says employers should:
Create a mental health at work plan
Build mental health awareness by making information and support accessible
Encourage open conversations
Provide good working conditions and ensure employees have a healthy work-life balance
Promote effective people management, with line managers holding regular conversations about health and well-being with their staff
Routinely monitor employee mental health

The review said that people with long term mental health problems were leaving jobs at twice the rate of colleagues with no such issues, although it did say that some people may be counted twice – if they left one job, returned to work elsewhere after a break but were then unable to continue in their new post.
The report also pointed out the cost to employers, estimating they were losing £42bn each year due to staff suffering from mental health problems.
Mrs May is asking NHS England and the civil service – which together employ more than two million people – to implement the recommendations.
She said: "It is only by making this an everyday concern for everyone that we change the way we see mental illness, so that striving to improve your mental health – whether at work or at home – is seen as just as positive as improving our physical well-being."
The government said it is considering the legislative changes suggested.
Head of the Civil Service Sir Jeremy Heywood has agreed to implement the changes.
He said: "Mental health is often a secondary or forgotten part of our wellbeing but its implications cannot be underestimated. Good mental health is essential for our wellbeing and paramount to a strong, happy and productive workforce.
"The changes we have agreed to put in place today will help hundreds of thousands of civil servants across the country and I hope others will be inspired by our commitment."
["Source-bbc"]