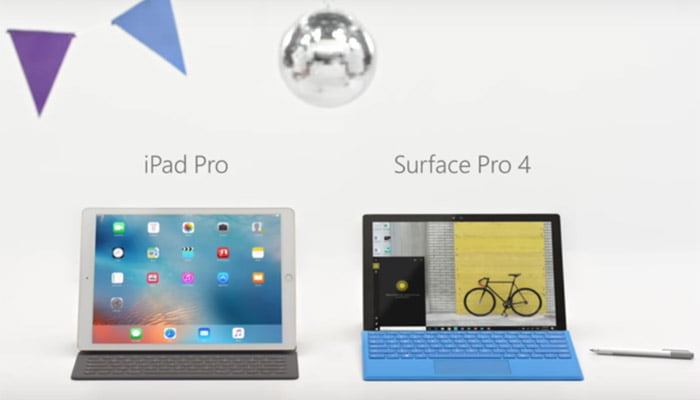 New Delhi: Microsoft has released an advertisement of its latest tablet –the Surface Pro 4.
The interesting thing about the advertisement is not the video but the fact that it has brazenly made fun of the Apple iPad.
Mocking Apple`s latest iPad Pro commercial that shows the device as a computer, Microsoft has debated the claim in a new advertisement of their product Surface Pro.
The company`s virtual assistant Cortana is shown talking to Apple`s counterpart Siri. Siri is heard telling Cortana that the new iOS tablet got a keyboard to make things easier.
Check out the video.
[source;zeenews]