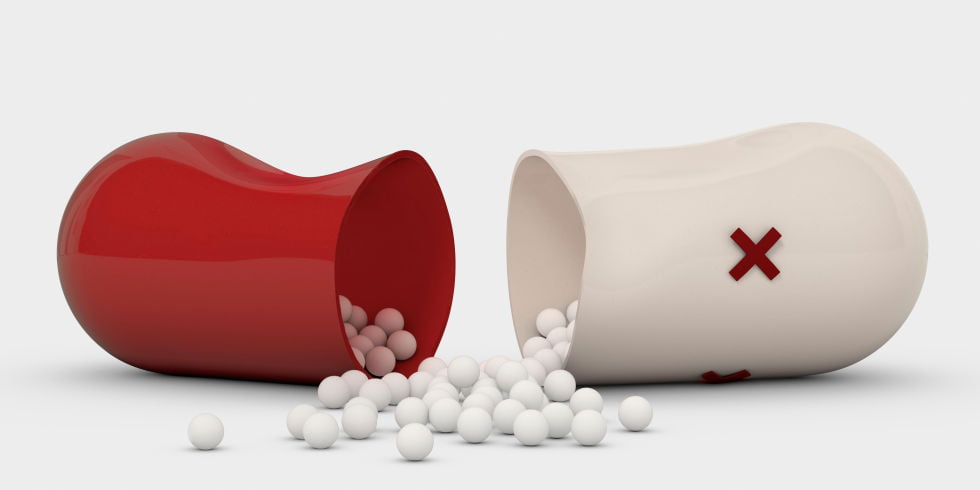 Public Health England (PHE) has launched a major new campaign titled 'Keep Antibiotics Working' in an attempt to stave off the bacterial "apocalypse" that we have so often been warned about in recent months.
The move comes after England's chief medical officer, Dame Sally Davies, claimed that the growing rate of antibiotic resistance would spell "the end of modern medicine" – with predictions suggesting that ineffective drugs could kill more people than cancer and diabetes combined within the next 30 years. Currently, it is thought that around 5,000 people in England die each year because antibiotics have become resistant to some infections.
The campaign, which includes both television and radio advertisements, warns patients that taking drugs when they are not needed puts them at a greater risk of developing more severe infection in the long-term. Watch the TV advert below…
The short animation reminds viewers that antibiotics aren't always needed, and instead urges those suffering with illness to rest up, use paracetamol and follow the advice of a doctor. Paul Cosford, Medical Director at Public Health England, says:
"Antibiotic resistance is not a distant threat, but is in fact one of the most dangerous global crises facing the modern world today. Taking antibiotics when you don't need them puts you and your family at risk of developing infections which in turn cannot be easily treated with antibiotics. Without urgent action from all of us, common infections, minor injuries and routine operations will become much riskier."
If you or a family member are feeling unwell, but haven't been prescribed antibiotics, try taking the following self-care steps…
Ask your pharmacist to recommend medicines to help with symptoms or pain.
Get plenty of rest.
Drink enough fluids to avoid feeling thirsty.
Use paracetamol if you or your child are uncomfortable as a result of fever – which is a sign of the body fighting infection, and normally gets better by itself in most cases.
Use tissues for your nose and wash your hands frequently to avoid spreading your infection to family and friends.
Commenting on the campaign, Dr Chris Van Tulleken – an infection disease doctor at University College London – says he has witnessed first-hand what happens if and when antibiotics don't work, describing the outcome as "scary."
"Antibiotics are not just vital for treating serious bacterial infections, they're needed to help with other treatments like chemotherapy. Antibiotic resistance is a problem that will affect every one of us, so we all have a role to play."
He adds:
"As GPs we are often asked to prescribe antibiotics by patients who think that they will cure all their ills. The reality is that antibiotics are not always needed so you shouldn't expect to be prescribed them by your doctor or nurse. Always take their advice and remember that your pharmacist can recommend medicines to help with your symptoms or pain."
For further information on antibiotics, their uses and the risk of resistance, search 'NHS antibiotics' online.
["source=netdoctor"]