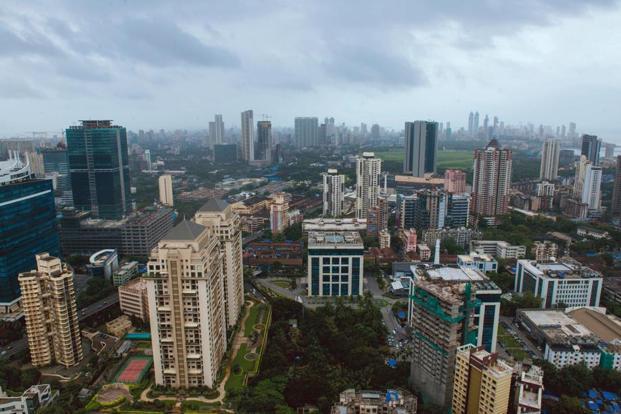 The Indian economy has seen a series of social and economic reforms in the recent past. The real estate sector, however, remains in the limelight. 2016-17 has been a year of strategic policy changes with the aim of establishing a more conducive and transparent economic system. The ultimate objective of the policymakers has been to improve ease of doing business and to bring transparency in the Indian real estate sector, which historically has been labelled as being non-transparent, nebulous and significantly cash driven. The already struggling sector has gone through a disproportionate share of lows. So the moot question is—will the headwinds get over soon, or is this the new normal?
In the recent months, there have been several regulatory, policy and economic interventions, such as—
Real Estate (Regulation and Development) Act, 2016 (RERA) which focused on transparency, accountability and protection of home buyer interests.
■"Benami" Transaction Prohibition (Amendment) Act which aims at establishing a regulatory mechanism to fight against tax evasion and improve transparency.
■GST, which is being classified as India's biggest tax reform in the last few decades.
■Demonetization, which caught the entire sector by surprise.
Most of these are very recent initiatives and the actual long-term impact is yet to be experienced. While the constituents of the real estate ecosystem are trying to assess the potential impact of these regulations on the demand-supply situation of the country, everyone appears to be in a "wait and watch" mode for now. If some of the recent research reports are to be believed, residential sales are at an all time low, unsold inventory is at its peak, the number of projects that have missed the completion deadline are at an alarming level and patience levels of stakeholders have dwindled significantly.
On the one side, retail buyers are hoping for RERA to be a messiah for all their suffering from the inordinate delays in completion of projects across markets and on the other, developers believe this to be a lopsided, consumer-centric regulatory intervention. The real test, however, would be the effectiveness of its implementation at the state level where political considerations are likely to come into play.
The banking sector is saddled with its own issues and is busy sorting out its woes largely caused by infrastructure, steel and other such heavy manufacturing sectors, and not so much by the real estate sector. Over the last few years, bank debt on developers' balance sheets has been replaced by NBFC/private institutional debt. This class of capital is, however, also losing some steam, given that developers haven't been able to generate operating cash flows and have survived largely through financial re-engineering in the recent past.
Private equity, which historically always had a fancy for this sector, has been sitting on the fence for a while now, mainly due to a trust deficit with the developers post the global financial crisis. Yield generating asset classes, viz. commercial office, IT parks, retail malls, warehouses have been the only saving grace for the sector insofar private equity inflow is concerned, thereby helping some developers de-lever their books to some extent.
However, there is a clear shortage of quality/A-grade office assets across markets and if the recent IT sector outlook and earnings guidance of some of the IT behemoths were to be considered, there could be challenging times ahead for commercial office segment as well, where IT/ITeS sector is the biggest customer.
Is this a new normal for the sector? Likely (and hopefully!) not. Short- to medium-term adverse impact would definitely have long-term positives. These, coupled with a few macro-economic initiatives in this negative environment, do bring a ray of hope.
Initiatives such as "Affordable Housing", "Housing For All by 2022", "Smart Cities", softening of lending rates, friendlier REIT norms, etc. are all perceived to be game changers for the industry in the coming years. These are considered to lift both demand as well as supply.
Besides these, initiatives such as digitization of land records, change in arbitration norms for construction industry and stricter insolvency laws are incremental catalysts for the good times ahead.
Although it's challenging to make an accurate prognosis for the Indian real estate market which is highly driven by sentiments, the recent moves of improving regulatory drivers of the economy, and thereby the real estate sector, are expected to increase much needed transparency, bring accountability, eliminate fringe/non-serious players and increase our ability to attract institutional investors in the medium to long term future. While it's too early to make any forecast, we should be prepared to wait anywhere between 18 and 24 months at least, before we can see a confident, robust and vibrant real estate market again.
["Source-livemint"]