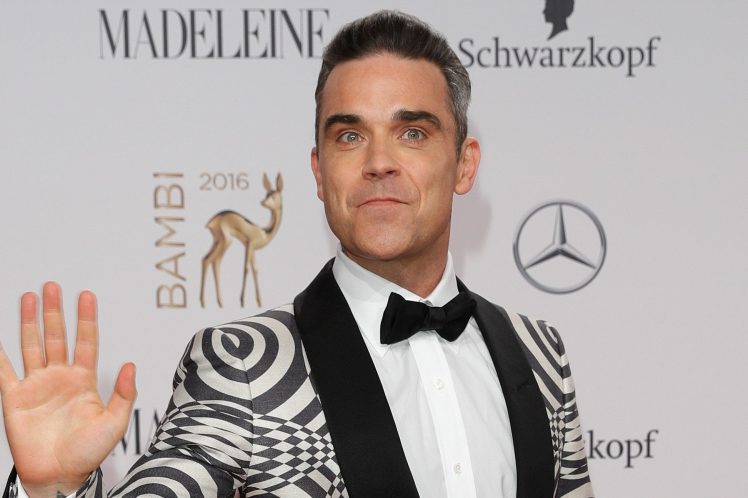 Robbie Williams says his return to the limelight has caused him to suffer a relapse in his mental health.
The 43-year-old singer made a comeback in 2016 when he signed a new contract with Sony, but returning to the stage has bought the singer's struggles with anxiety and depression back to the fore.
In a candid interview with Sunday Times, Robbie said: 'This job is really bad for my health. It's going to kill me, unless I view it in a different way.'
Robbie revealed that in a general sense he hasn't felt himself since resuming his music career, and during his recent live tour he couldn't leave his hotel rooms for up to six weeks due to an anxiety disorder, which stems from being stuck in positions that are difficult to leave – such as performing on stage.
He also confessed that he still finds performing 'overwhelming' some 27 years after he first began, and fame makes him experience 'dark' and 'difficult' feelings 'between the ears'.
Robbie has been happily married to Loose Women presenter Ayda Field since 2010, a relationship he credits as honest and grounding.
However, Robbie confessed he thinks he deserves an award for not cheating over the years because 'I am subjected to more than my fair share of adoration.'
'I go out and look at a stadium full of people who are incredibly fond of me and quite a few of them are incredibly good-looking,' he said.
Robbie finds romantic advances less appealing now that his interest has turned to having more kids. Robbie already has two children with wife Ayda but they're planning on having a third, which has led the pair to freeze some of his sperm in LA due to his health concerns.
'We want kids and I take testosterone, it knocks the swimmers out. If I don't take testosterone, I feel dreadful. So we had to bank some,' Robbie said.
["Source-metro"]