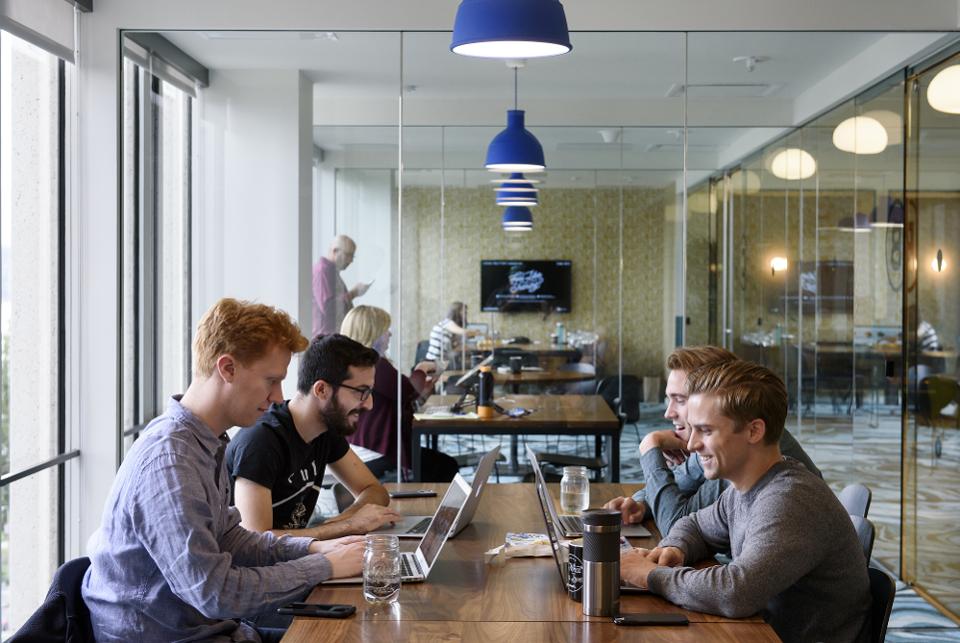 For many young adults, the process of transitioning into the corporate workforce can be met with a number of difficult challenges.
Gaining role-specific education is not easy, particularly if you are trying to avoid being part of the $1.3 trillion student debt crisis. Convincing a great company to hire you without having a track record of success is no simple task either.
Landing a highly competitive job without having either a university degree or prior work experience used to be practically impossible, until now.
Alternative Form of Education
Three Silicon Valley companies are improving how emerging professionals become job-ready by filling the practical skills gap felt by so many workforce newcomers. Coursera, Udacity and Udemy are three alternative education platforms, known as massive open online courses (MOOCs), on a mission to redefine workplace readiness and industry-specific education.
By leveraging the internet, these companies and others are able to bring high quality education to aspiring professionals, often times for a much better return-on-investment relative to a four-year degree. And at a time when traditional university tuitions have seen nearly a double-digit increase over the last 5 years, the availability of job-specific content can be very appealing to those in the market.
So how do they work? The answer depends on which company you select and what course or degree path you choose to accomplish your end goals.
For example, in the case of Coursera, you can select from over 2,000 courses and expect to pay anywhere from $20 to $200 for each. The company, headquartered in Mountain View, California, offers certificates and degrees upon completion as formal validation that you gained the skills you sought to obtain.
Udacity, based in the same city, offers a more limited course selection with credentialing options and pricing in a similar range compared to Coursera. Udacity works with 'hiring partners' that often leverage the platform as a recruiting channel for top talent. For three of its programs, the company is so confident that you'll get a job upon completion that it offers a 'get a job or your money back' guarantee on its website.
Headquartered just a few miles north of Silicon Valley in San Francisco, Udemy takes a slightly different approach on the model by leveraging the platform as a marketplace. In this capacity, becoming an instructor of the content is easier than the other two companies and therefore the range of available topics is more expansive. Certificates of completion are available from Udemy as well.
What the Market Does and Doesn't Need
Courses found on these platforms range from learning a foreign language, creative writing or digital marketing skills, to niche areas like cyber security, iOS development and data analytics. These programs, sometimes referred to as nanodegrees or microdegrees, typically span weeks or a few months. The idea is that you leave the program with deep topical knowledge and a certificate validating your expertise. For some graduates, the model appears to be working.
One study published in 2015 in Harvard Business Review stated that among students who started and finished a MOOC program with the intention of gaining tangible job benefits, 87% reported some form of a career benefit upon completion. Some of the benefits stated in the study included finding a new job, receiving a pay raise or promotion.
Many large employers are taking notice. Udacity says that it's formed partnerships with a number of the biggest names in the technology, automotive, aerospace, telecom and consumer device companies.
These partnerships serve two purposes: First, to design courses and programs that focus on the real-world experiences and skills needed to perform the jobs in the industry; Second, to create a continual funnel of prospective and qualified candidates for the hiring companies to recruit from. Coursera and others also have similar partnership models.
To this point, examples are surfacing of how some companies are eager to hire MOOC graduates. Last year, it was reported that Indian-based tech startup Flipkart hired a few Udacity graduates without even interviewing them, saying that the graduates' nanodegree projects and skills aligned with what the company was looking for.
Since this new method of online education for specialized degrees is still in it's infancy, the industry has a long way to go to convince the broader market of companies and prospective students about the value of nanodegrees. This distinction becomes particularly important as a few other for-profit online schools have seen their reputation get devoured in skepticism and criticism in recent years.
For example, schools like University of Phoenix, Corinthian College and ITT Educational Services have all come under fire because of questionable recruiting tactics, allegedly overstating job placement rates and other unlawful acts.
Decide, Research and Take Action
So how can you differentiate between the good and bad providers and create a path of success? First, identify what career field you are interested, who the major employers in that field are and where most of their hires are coming from. Next, do your homework. Research the companies and programs that align to your career interests and investigate if the course load, time commitment and structure works for you. If you're hoping to connect with people who've gone through similar courses, turn to social media or Q&A sites like Quora.
Finally, take action. Decide if this is the right path for you and whether or not it's worth the investment. After doing all of your research, you may realize this type of education isn't right for you. On the other hand, if you think it will be valuable, you at least know about a few good places to start your journey of career preparation.
Follow me on Twitter for more coverage about technology, business and the future of the two.
["Source-forbes"]