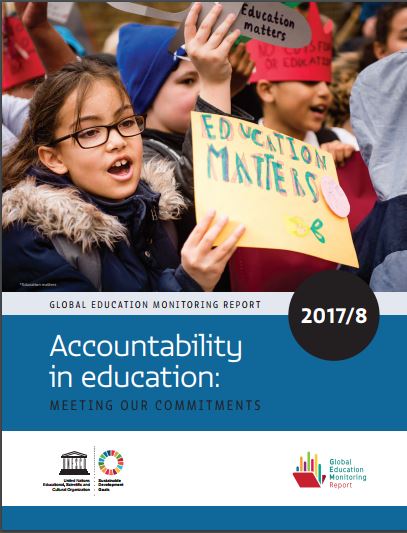 UNESCO's Global Education Monitoring Report which came out this week points out to the various problems in the education system in India. The report calls high stakes tests and tuition as harmful for education in India.
"There is extensive evidence showing that high-stakes tests based on narrow performance measures can encourage efforts to 'game the system', negatively impacting on learning and disproportionately punishing the marginalised," says the report.
The report says that high-stakes tests are a great source of stress for students, taking a serious toll on their mental and physical health. According to the Indian National Crime Records Bureau statistics, 2,672 students committed suicide in 2015 because of failure in exams.
The report also says that private tuition "can increase students' academic burden and stress".
"While remedial or individualised help may benefit students, the time and money allocated to tutoring can undermine student well-being and strain household budgets," says the report.
The report also mentions that India's Aakash tablet project was a public-private partnership that, due to inadequate government enforcement, ended up primarily benefiting the vendor. "The 2010 project aimed to provide cheap tablets to students at all levels …  While only some Indian students received subsidized tablets, DataWind ended up a big winner."
The report also makes the following observations.
"In India, estimates differed among studies. A representative panel of 1,297 villages found almost 24% of rural teachers were absent during unannounced school visits in 2010. Another study of 619 schools in six states found 18.5% of teachers absent: 9% on leave, 7% on official duties and 2.5% on unauthorized absence. Effective policy responses are complicated by the many factors influencing teacher absenteeism, e.g. distance to school, pupil/teacher ratio and poor working conditions."
"Countries with weak trust in teachers or in system capacity to monitor them – often the same countries facing major teacher shortages – have seen an expansion of contract teaching. Fixed-term contracts have increased sharply in India and parts of sub-Saharan Africa, where younger, undertrained and underpaid teachers are hired locally and often teach in the more remote and marginalized areas."
The report notes that private tutoring is especially prevalent among wealthier urban households.
"The E-9 group of countries, formed as part of the Education for All architecture in 1993, has been given a new lease of life in 2017. The forum of nine low and middle income countries committed to achieving SDG 4 accounts for more than half the world's population. Yet, Bangladesh, China, India, Nigeria and Pakistan do not report on global indicator 4.1.1 at any education level yet (early primary, end of primary or end of lower secondary)"
The report points out to the growing inequality in education in India. "While the gap in access to higher education remains large, the gap in access to institutions of good quality is pronounced, and very dependent on ability to pay."
Source:-newsclick