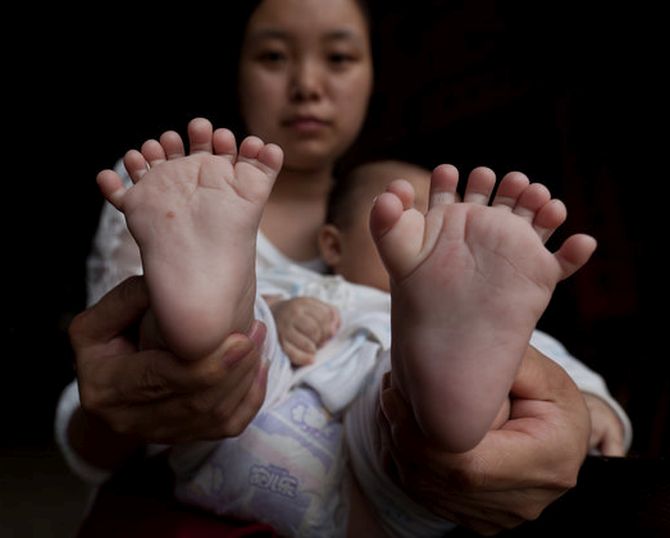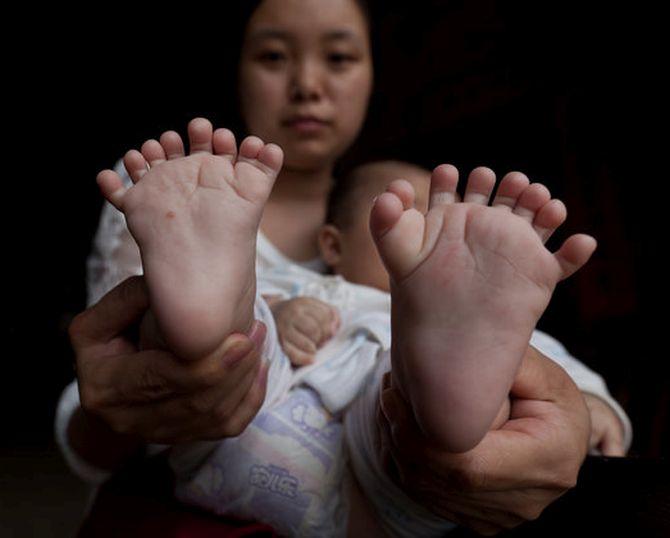 All of us have 10 fingers and 10 toes, but for this three-month-old baby it is not the same, as the little boy was born with 16 toes and 15 fingers.
The baby named Hong Hong from Hunan province, China was born with a rare birth defect known as polydactylism, that results in extra fingers.
Hong has inherited this birth defect from his mother, who has one extra finger and toe on her hands and feet.
When the baby was born, he had eight fingers on his left hand, seven fingers on his right hand, and eight toes per foot.
---
2) This masseuse has become famous for biting her A-list clients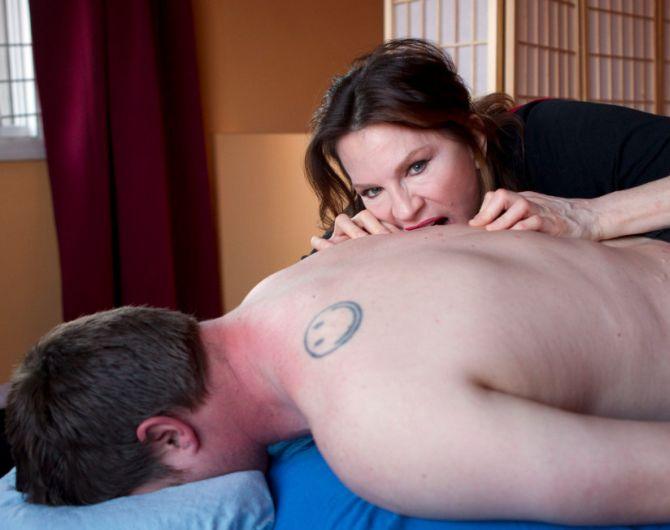 A celebrity massage therapist is mouthing off about her unusual technique that sees her biting her clients.
Dorothy Stein, 48, from New Jersey, was nicknamed Dr Dot by musician Frank Zappa in the early days of her career when she used her skills to nab free concert tickets and meet her favourite rock stars backstage.
Since then, Dr Dot has massaged — and bitten — an impressive roster of famous names.
Dr Dot usually starts her sessions with biting — she describes it as the 'appetiser to the full meal'.
She bites their backs and buttocks, before rubbing oil on their skin and moving on to a more traditional massage.
---
3) Meet the real life 'Fantastic Mr Fox'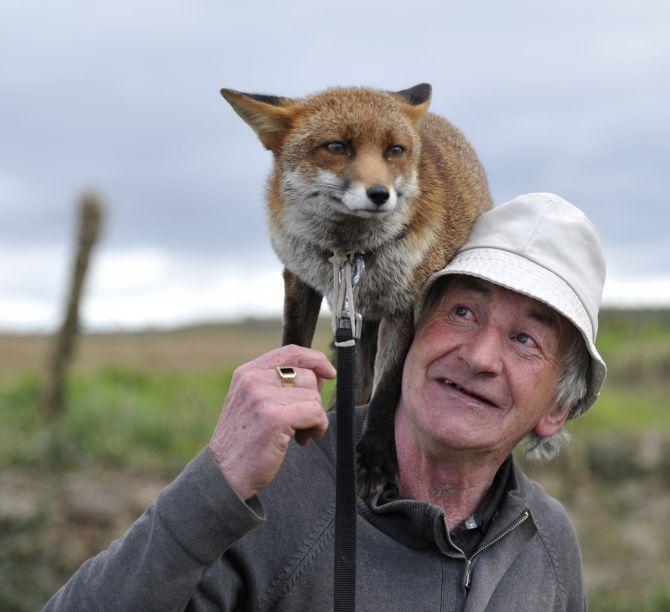 Foxes may make for an unusual pet, but Patsy Gibbon's foxes are never far from his side. He has three of them — the first was vixen Grainne, who he came across and nurtured seven years ago.
New additions followed in the form of Minnie, five-years-old, and 11-month-old Henry. Understandably, kids find Patsy and his friendly foxes fascinating.
---
4) London has a new naked restaurant with a waiting list of over 30,000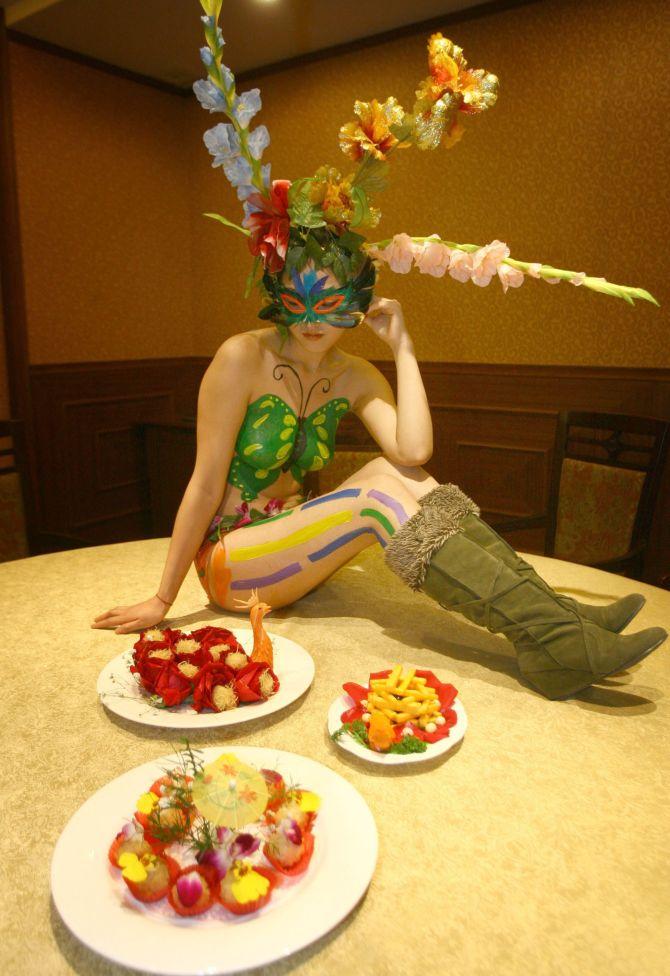 Almost 30,000 people have signed up to dine at a new London restaurant where they can eat without wearing clothes. Visitors to The Bunyadi will wear only gowns which they can remove "if they wish" as they sample stripped back food cooked without any modern gadgets.
Owners Lollipop said they were "amazed" by the interest. The restaurant will open for three months in central London in June.
Upon arrival, diners will head to changing rooms where they will place all their belongings in lockers and be given the gowns to wear.
Once in the restaurant, they will be seated in sections partitioned by bamboo and lit only by candlelight, where they will be able to strip "if they wish".
---
5) Sleep inside a bookshelf at this cozy Japanese hostel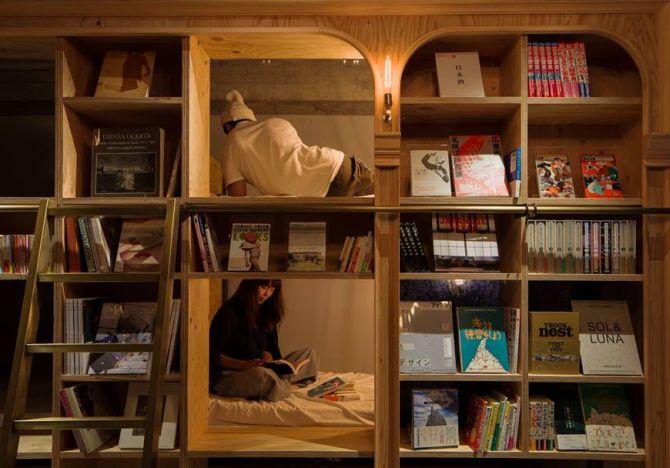 There's nothing better than cozying up in bed with a good book… or, as in the case of this Japanese hostel, a few thousand of them.
Book and Bed is a small, 30-bed hostel in Tokyo where guests sleep in snug little cubbies hidden behind library shelves laden with books. It costs upwards of $34 a night to stay at Book and Bed. Each room comes with a simple mattress and reading light. There's also free Wi-Fi.
The books, a mix of English and Japanese offerings, are not for sale, however — they're just there for the enjoyment of hostel patrons.
---
6) Professional model eats 50 doughnuts in one sitting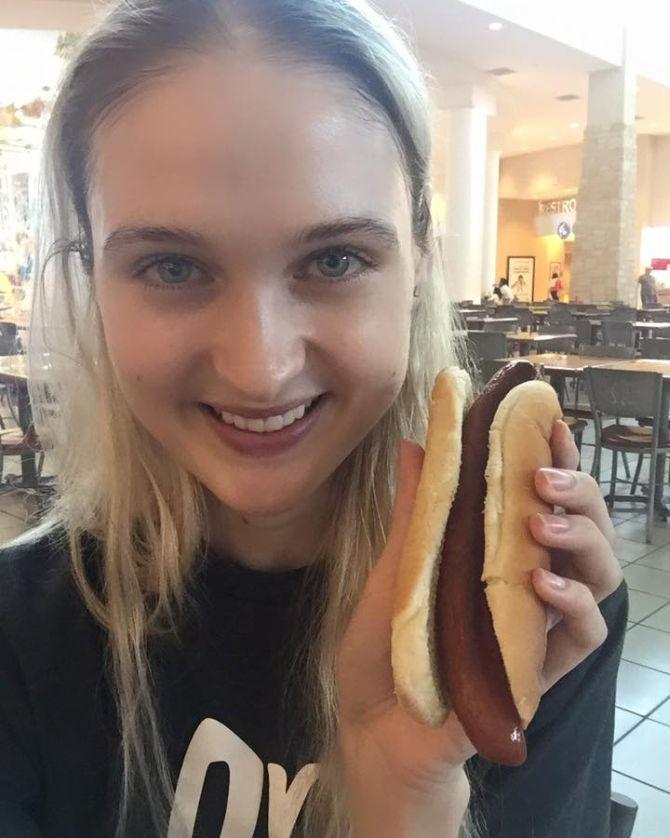 You would never think binge eating could be part of a professional model's day-to-day life.
For Nela Zisser, it is. She is a competitive eater, and has recently managed to eat 50 Krispy Kreme doughnuts in one sitting.
She also uploaded a video of her performing the feat to her YouTube channel.
Zisser managed to eat the doughnuts in record time. She scoffed them in 24 minutes and 29 seconds. That's about two doughnuts a minute.
---
7) This woman's creepily realistic cakes will freak you out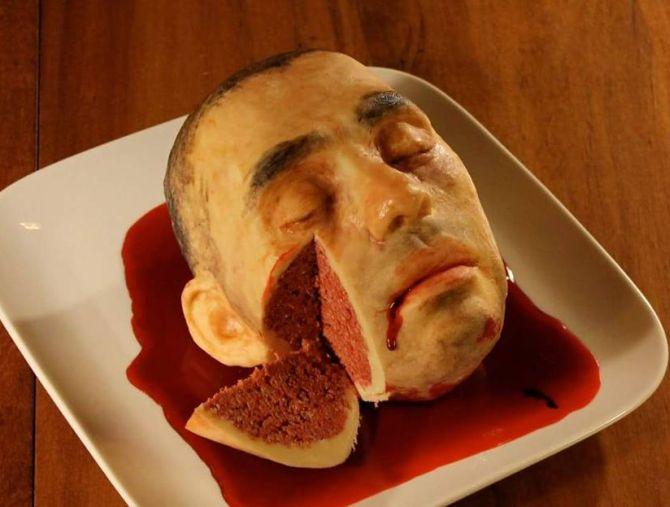 An artist is making amazingly realistic — and creepy — cakes, and shocking people all over the world with her designs.
Katherine Dey even runs tutorials, teaching people how to make cakes which look like undersea monsters, pigeons, human heads, and babies.
Dey, who also paints and sculpts in New York, makes completely edible sweet treats which get strong responses from the people she serves them to.
[source;rediff.com]