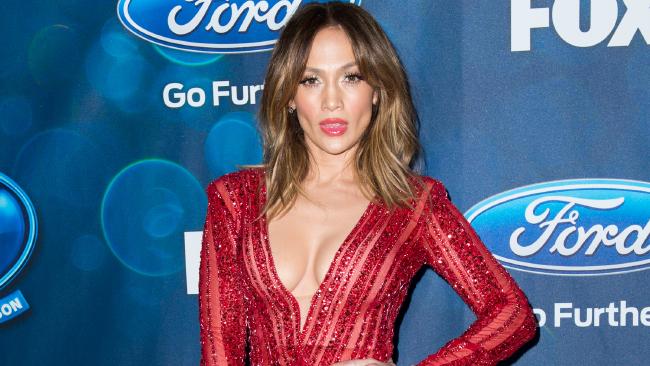 JENNIFER Lopez's gravity-defying booty has been captivating us for decades. But when photos emerged last week of her rock hard abs in workout clothes we couldn't look away.
You've got to remember this lady is 46 and she's had twins!
So how does she do it? News.com.au went straight to the source to find out.
WHAT DOES SHE EAT?
"My diet is pretty light, lots of protein and I start out every morning with a [protein] shake. It sets the tone for the day and gives me a lot of energy," Lopez tells us.
"Lately, while I've been doing my show in Las Vegas [at Planet Hollywood], I've been eating a lot of fish, especially a lot of sushi. I don't want to feel heavy before a show.
"But then after the show I will eat a normal meal because I wind up being awake for three or four hours even though it's late. Different schedules dictate what I will eat and when."
Clearly, discipline comes first for Lopez. "Staying in shape is like being in training. It's like being an athlete. You have to eat for power and for what you need."
Unsurprisingly, she steers clear of fried or fast foods and doesn't buy into any strange fads. "Yeah, I like to eat clean. There's nothing crazy that I do or eat, nothing out of the ordinary."
HER EXERCISE ROUTINE
"Well, I work out with a couple of different trainers," Lopez says.
She switches up her routines and also practices boxing, which has come in handy for her upcoming drama, Shades of Blue, where she plays a New York police detective.
"When you learn how to do something real well, like for me, I was taught how to box for a movie called Money Train, in the '90s, you never forget it. I also learned Krav Maga for the movie, Enough (2002). So, I've always loved those different kinds of techniques and I've always been athletic in that way."
Lopez incorporates many forms of exercise to avoid boredom. "I did Tracy Anderson Method [which Gwyneth Paltrow swears by] for a long time and I've started to do more weights which you need to do as you get older because you lose muscle. You have to realise that what works for you in your 20s doesn't necessarily work in your 40s. But when it comes to ageing, I don't put limits on myself. I don't think to myself, 'can I do what I'm doing now in two years?' I don't think like that."
Sounds like a lot of work. How does she recuperate from that level of intense training? "I take my baths and I get my massages when I need it."
MOTHERHOOD
Her twins Max and Emme are now eight years old, a few years away from being teenagers. Is she looking forward to that time?
She sits up straight. "No, of course I am not looking forward to it," she says, sounding a little exasperated.
"I don't think any parent looks forward to it. It's funny. I think of myself as somebody who is open and chill and understanding of human beings. I am an actress and I study behaviour and I try to understand why people do what they do and I try to be sympathetic," she laughs.
"But it's a very difficult thing when it's your child. Like, who they are going to choose as partners? Will I like them? Will they be good enough and treat them the right way? Did I teach them to be good to their girlfriend/boyfriend? For me, it's a lot to think about. But no, I certainly don't look forward to it."
Meanwhile, she is back in the arms of her on-again, off-again boyfriend, former backup dancer, Casper Smart. With three marriages behind her could Lopez imagine another trip down the aisle? "Getting married again?" she repeats the question. "I don't know but nothing in my life is out of the question. Anything is possible, everything is possible."
Having experienced both sides of the marital fence, does she have a preference?
"I think both have their pluses," she laughs. "Being in a relationship, being married, and being single all have their pluses. It's just about enjoying and being content about where you are in the present moment. When I'm with somebody and it doesn't feel good, then I stop it and I'm by myself again." She smiles. "It's simple."