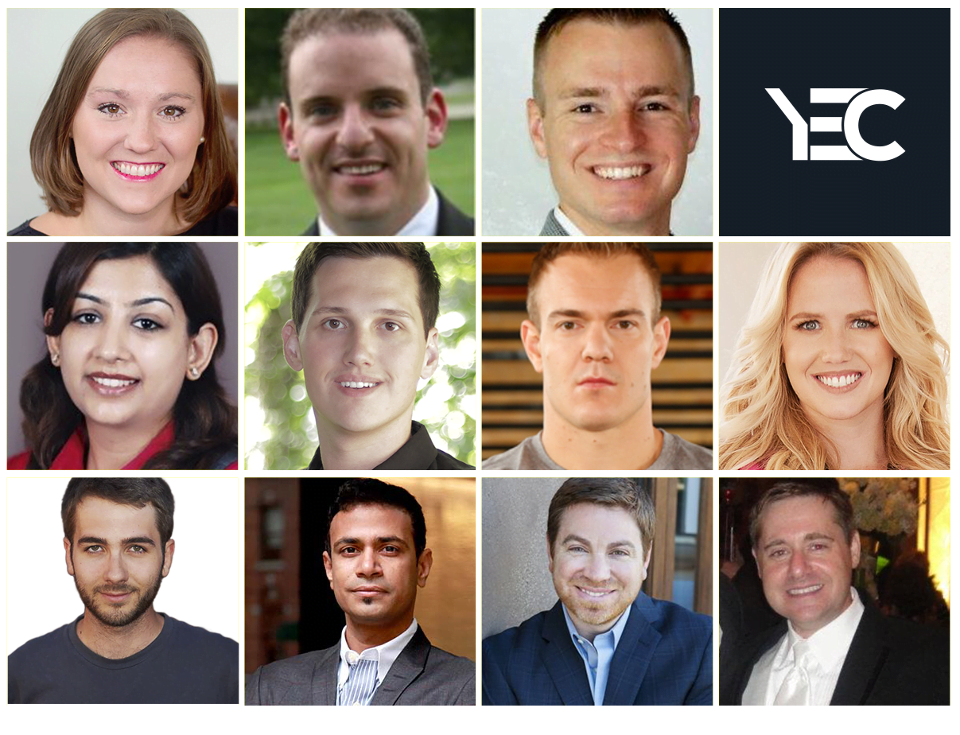 Young Entrepreneur Council
  YEC is an invite-only organization comprised of the world's most successful entrepreneurs 40 and younger.
Mistakes happen. In the business world, they can cost growing firms resources or potential customers. Some missteps are easy to overcome. Others require a significant investment in time in order to work past.
When starting out, entrepreneurs may not know where all the mine fields are. To help, members from YEC talk about a time they stepped wrong, and what they learned from the experience. Here's what they say:
1. Not Firing Someone Fast Enough
Not firing fast enough. I knew this guy was a bad fit and his performance was lacking. I had heard stories about his previous good performance, but I had not seen it. However, I dragged my feet to fire him. There are a million excuses. I ended up causing problems with the rest of the team and harming the culture because I didn't fire him fast enough. – Lauren Elmore, Firmatek, LLC
2. Not Having Diverse Employee Skill Sets
Look for a diversity of skill sets from your employees — especially ones that you can sell to existing clients or customers. It is always easier to upsell a current client than find a new one. – Marc Zwerdling, Generation Z Marketing
3. Delaying The Flip
One of my biggest mistakes as an entrepreneur is delaying the flip. Early on I set "target" or "milestone" events before setting off to the dark side of entrepreneurship. I now clearly realize that was simply fear taking control. Entrepreneurship is a series of decisions, and decisions equal progress. The best decision is to begin, and begin now! – Krzysztof Garlewicz, ProsperiFi, LLC
4. Working On Too Many Projects At Once
Picking too many new projects rather than doing only one or two at a time. Even though it might be tempting to onboard and complete a lot of projects, remember to do one at a time. – Trish Agarwal, Vsynergize
5. Overthinking Customer Reactions
I think as entrepreneurs we try and look at how an idea of ours will be received by our customers, and that's great, but sometimes that can paralyze us into never reaching our full potential. – Paul James, PaulJames.com
6. Thinking You'll Be An Immediate Success
One of my biggest mistakes I made was thinking that my company was going to be an immediate success. It takes a lot of time and hard work to establish a brand or a company that people trust. Just because you have awesome products doesn't mean you will be successful. If you don't get your name out there, then your company will fail no matter how good your product is. – Chris Gronkowski, Ice Shaker, LLC
7. Aiming For As Many Customers As Possible
When we started in this business in 2008, our goal was to have as many customers as possible. What we found was it led to making promises that we couldn't keep, which meant not just losing but angering customers. In our business service matters, so as a young company focuses on servicing fewer customers, but do it better than everyone else. – Rich Katz, TKG Environmental Services Group, LLC
8. Not Documenting Everything
Document everything because you lose everything. I had been scaling my recruitment company for less than a year when I met my biggest teacher. He and I served on a board together. I trusted him. He hired a candidate we presented, almost immediately. The invoice was sent. He refused to pay. Even with the discounted rate, he claimed he wasn't aware of our costs. Document everything. – Klyn Elsbury, Landmark Makers
9. Not Charging For Your Services Quickly
It's never too early to ring the register. I spent months building my first product, only to hear from prospects (who said they'd be "super interested" in customer development meetings) that they wouldn't pay $2 a month for the app I built. Charge your first customer real money from day one, even if it isn't built. If they won't pay, get LOI's signed. If they won't sign LOI's, don't build it. – Chris Marin, Convertist LLC
10. Delaying Delivery Time To Save Money
I think I compromised on product delivery time to save the money. This led other players to enter the market. My takeaway message is If one has unique skills or technology that enables us a spot in the growing market, then be very quick and hire a highly experienced team to deliver it. – Sachin Narode, Xeniapp Inc
11. Spreading Your Focus Too Wide
As an entrepreneur, new ideas and opportunities will present themselves often. It is imperative that you keep your focus on only a select number of projects. I find that any more than three projects at a time will result in increased stress and decreased productivity. Learn to focus on just a few things each day. With focus, you will begin to see steady results. – Brian Greenberg, True Blue Life Insurance, Inc
12. Spending Too Much
One of the biggest mistakes I made is spending too much, too quickly on unnecessary expenses. Without proper finance management, a new business may fail during the first year. Make sure to have someone good with numbers next to you during your initial business launch. – Gary Pyatigorsky, Netembark LLC
["Source-forbes"]