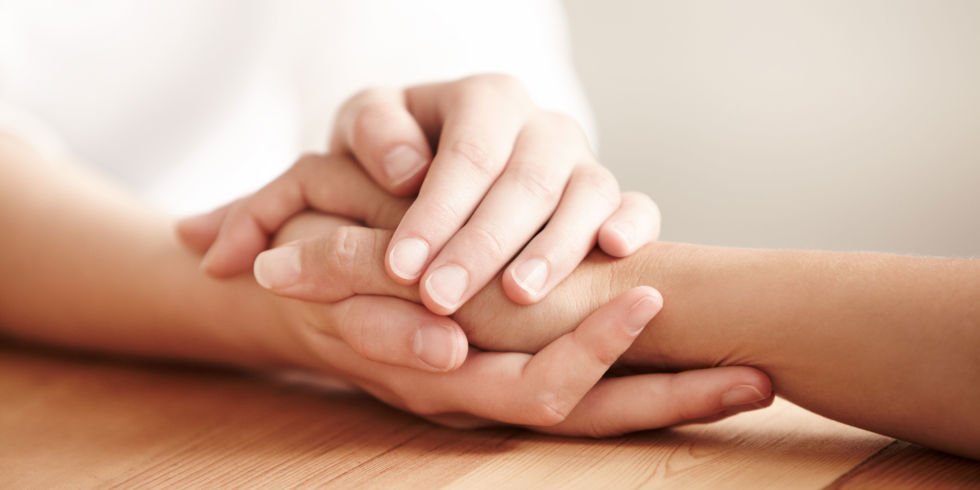 Author and breast cancer survivor Nicola Sellars opens up about the things that would have made her cancer journey a little bit easier
Any sort of cancer diagnosis can be life-changing and, no matter how 'prepared' you might be, there are some things that come with the disease that you simply can't predict. Here, author and breast cancer survivor Nicola Sellars opens up about the things that would have made her cancer journey a little bit easier had she been told about them at the start of her treatment…
1. 'You may be strong, but you still need support'
This may seem obvious, but as an incredibly independent woman, I didn't initially realise I would need someone to come with me to hospital appointments or chemotherapy. A friend offered to join me at the first scan after my irregular mammogram, and when they told me the lump looked suspicious I was so pleased to have her with me. The relief her presence gave me showed me how important that support is.
My first round of chemotherapy wasn't as bad as I thought it would be, likely because I had a friend with me. As well as leaning on her for support, that day in the hospital gave us much needed time to catch up. As each chemo session I went through got more and more draining, the first few days after treatment I needed someone to look after me, popping out for essentials or just being there when I was feeling rough. So don't underestimate the value in having a friend by your side during this time.
2. 'Your life won't be your own for awhile'
My life suddenly became planned and organised by doctors and medical staff, and everything seemed to happen in a rush. It was like someone had moved the goal posts and forgotten to tell me where they were. I had a strong sense that my body and life weren't mine anymore.
After speaking with other women who have gone through the same, I think this a common feeling. Everyone else seemed to know what I should do, but I felt lost. I wish I hadn't waited so long to take some space to ask myself what I wanted. When I finally did, I started feeling better.
3. 'You won't be able to cope with anything sad or unjust'
I could no longer watch my once beloved crime series on TV or read crime novels – they made me feel too emotional. I avoided watching the news or anything upsetting and instead watched endless Friends reruns, read Ikea catalogues and listened to cheery music. Latin jazz was a particular favourite. I gave up meat for health reasons but was happy to become a vegetarian, but I even once apologised to carrots while cutting them up (I'm not kidding). The good news is, research shows indulging in the things you love, like happy music, comedy programmes and even chocolate, can boost your immune system, which is exactly what you need right now.
4. 'You might go off sex'
My loss of libido lasted for well over a year. The medication made me lose my sex drive and that, combined with losing all of my hair (I mean all of it, from every part of my body) putting on weight due to lack of exercise and comfort eating, I felt the furthest thing from sexy. One day, as my ex-partner was kindly looking after me, he told me he still fancied me and would love to have sex with me. I didn't take him up on his offer, but his comment alone helped my self-esteem immensely.
5. 'Your scars aren't visible to anyone but you'
After the lump was removed, I was very aware of having a big slash across my breast. My right breast looked so much smaller than the left and all the soft flesh was gone from underneath it. I felt like an alien in my body, but no one knew that's how I felt. Reminding myself of that when I felt self-conscious was a big help.
6. 'Take up those offers of professional support'
One of the nurses pointed me to a gynaecologist and psychologist team who ran group and individual therapy sessions. I loved the individual sessions but found the group sessions overwhelming. However, I do know lots of people who have really depended on that group support.
I also found yoga really helpful, while a friend found Pilates what she needed. Some people turn to art therapy, pottery, sports or walking. Whatever it is, there is something out there you'll enjoy enough to get your mind off things. If you don't find what you need straight away, keep trying.
7. 'You will learn a lot about yourself'
Having cancer taught me so much about myself, like the fact that I love latin jazz music, or that I actually enjoy my own company. And then there was the writing: the day I got home from my operation, I said to myself: 'Life's too short, I don't know how long I've got. I'm going to be a writer.' It's something I've always wanted to do but never 'allowed' myself to. Things slowly began to change for me from the moment because I had given myself permission to write.
I knew I wanted to write a novel with a character who had breast cancer, but I couldn't do it until I was further removed from it myself. I was declared cancer-free in 2005, and in 2014 my novel Colour Me In came out. I only realised in hindsight how much of that story is mine. In our busy lives we often stash our dreams away on a high shelf. After a crisis we allow ourselves to take them down, dust them off and look at them.
8. 'You have cancer, cancer doesn't have you'
Remembering that there's a lot more to you than just the illness can be difficult. In my case, though, I'd go one step further and say having cancer took me away from a life I felt I was supposed to be living, and led me to one that is much more 'me'. When I was diagnosed, I was working really hard, running around, living in my head. But gradually the realisation that I could live my life differently started to kick in. I tried to find my inner voice and listen to it whenever I could. At first this was difficult, but over time I could hear it more loudly. Cancer brought me closer to myself.
["source=netdoctor"]