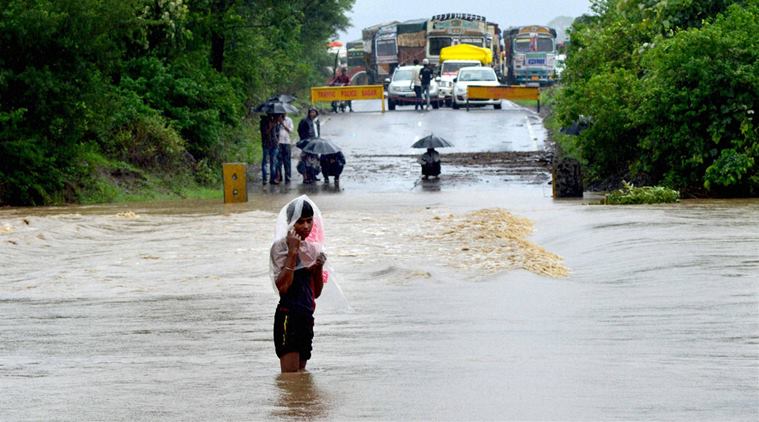 The people living in low-lying Lanka villages in the East Godavari district were shifted to safer places as water level in Godavari river, which is in flood due to heavy rains, reached 13.75 feet Tuesday evening.
"Second warning was issued at Dowleswaram  and necessary precautions were taken in East Godavari district to evacuate the people in low-lying Lanka villages," district collector H Aun Kumar said.
The river's level at Badrachalem was reported as 52.40 feet this evening and the third warning may be issued if it reaches 53 feet.
Relief camp locations have been identified and those affected by the floods would be given rice, dal and kerosene. Fishermen have been asked not to venture in to Godavari for fishing in the coming two days.
Kumar visited Godavari Barrage at Dowleswaram to assess the flood situation earlier in the day.
[source;indianexpress]