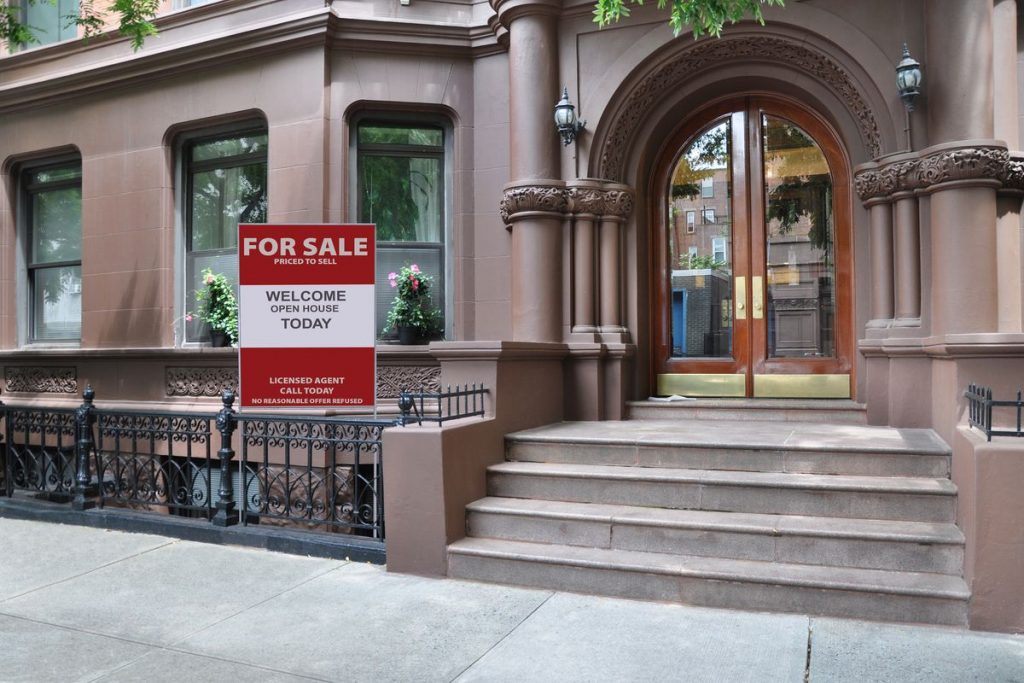 As of this writing, nearly 200 people in New York state have tested positive for COVID-19, the novel coronavirus that has rapidly spread across the globe; 36 of those cases are within New York City, with even more people choosing to self-quarantine.
The spread of the novel coronavirus has already impacted New Yorkers in ways both small and large: More people are wearing face masks and using hand sanitizer in public, and hearing people sing "Happy Birthday" to themselves as they wash their hands has become the norm. Some colleges have canceled classes, businesses are asking employees not to come to their offices, and city and state officials have encouraged New Yorkers to telecommute or not use public transit at all. And these disruptions are likely to continue well into the future.
But as of right now, the real estate market in New York City has remained largely untouched by anxieties over the outbreak—though experts caution that it's too early to tell if that will remain the case in the weeks and months to come.
Steve Kalifowitz, the president of listing website Localize.city, says the impact on local real estate is "very much a wait and see game." But the website's users have indicated that they are a bit spooked, with more time spent surveying properties online and less time contacting agents and visiting listings over the last two weeks, according to user surveys and interviews. Those home hunters, Kalifowitz says, are also spending less time looking at properties for sale over rentals.
"I think in the short term, we're already starting to see a softening in the buying side of the market as opposed to rentals," says Kalifowitz. "The softness will remain until we have a sense of, 'okay, here's what's going to happen.' The amount of uncertainty is just too high right now."
As the number of cases rise in New York, some home sellers may become skittish when it comes to open houses. Kalifowitz says those fears could eventually lead to a reduction in inventory, with nervous sellers potentially pulling their properties until the outbreak wanes. But at the moment, it appears sellers are staying the course while would-be buyers are making more strategic decisions about which properties to visit.
"I think long term sales will be okay, but in the near term, we're not going to see as much activity as the market would have hoped," says Kalifowitz.
On the other hand, several New York City brokers report that recent open houses were largely unaffected. Jenifer Tavarez, a salesperson with BOND, held an open house over the weekend with little disruption. "We actually had more buyers looking than ever. The coronavirus is not affecting real estate in Jackson Heights at all," she says. "If anything, buyers feel like it's a good time to buy."
There is, of course, more anxiety at the national level. Last week, the Federal Reserve announced that due to the risk novel coronavirus poses to the country's economic activity, it will cut its target interest rate by a half percentage point. As Curbed's Jeff Andrews points out, this could cause mortgage rates to fall more than they already have (so far, they've fallen to around 3.5 percent.) To that end, Tavarez adds that since interest rates are so low, some buyers are taking their money out of the stock market and buying real estate in cash.
Still, "it takes a lot to curb New Yorkers' thirst for real estate," according to Harriet Kaufman, a broker with Warburg Realty, who also hosted a successful open house amid the outbreak. One thing brokers have been doing differently is taking common-sense precautions such as offering hand sanitizer or soap to clients, using disinfectant spray, and simply not shaking hands.
City and state officials have encouraged New Yorkers to stay home if they're sick, but this raises questions about tenants who can't afford to pay their rent if they lose income. In California, lawmakers introduced legislation to prevent the eviction of "tenants who cannot pay rent if they lose income as a result of their compliance with recommendations of the Department of Public Health," according to Curbed San Francisco.
And New York City is also considering how to help vulnerable renters: Jane Meyer, a spokesperson for City Hall, says the Mayor's Office to Protect Tenants and other agencies as part of a novel coronavirus task force met Monday and discussed measures to protect renters amid the outbreak. It's unclear what precisely those efforts will entail and when they're likely to come into play.
"We will not allow New Yorkers to live in fear of losing their home because of coronavirus," Meyer said in a statement. "We already have robust tenant protections in place, including right to counsel and one-shot rental assistance, and are exploring other ways the city can assist those affected by the outbreak."
["source=curbed"]