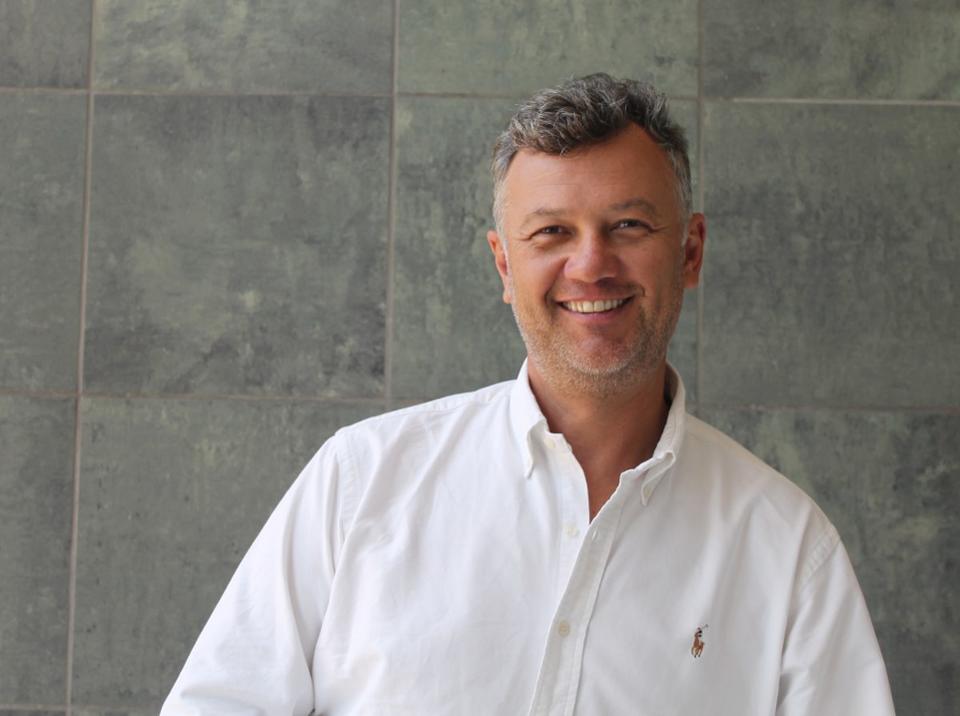 For a business that hasn't even launched yet, Bank Zero has attracted a disproportionate amount of attention. The reason is its founder is Michael Jordaan, the man who turned South Africa's First National Bank (FNB) into the most innovative bank in the country, winning numerous international awards along the way.
Long before anyone else saw the potential of the smartphones and their apps to revolutionise banking services, Jordaan did. When FNB's banking app burst onto the scene in 2011 it was a revolution. It brought ease-of-use and instant, anytime banking onto the mobile phone, into the hands of its customers. Jordaan understood the evolving nature of how his customers' habits were changing.
But the app was the consumer-facing tip of a very slick iceberg because Jordaan told me he had made FNB more effective and better with its customer service. It took the other big banks years to catch up to FNB, which embraced social media and made Jordaan a Twitter star.
With a background in FNB's eBucks loyalty scheme, Jordaan also innovated its customer service in a range of other ways, not least the luxurious Slow Lounges that have made airport travel infinitely more palatable.
Now Jordaan – who resigned in 2013 and went into being a tech venture capitalist – is back and he's building a bank. He's saying very little about Bank Zero, except that it's going to be an app-based, mobile-only service offering.
"Facebook, WhatsApp, Twitter and Instagram are the new normal for societies," said Jordaan, the chairman of the new venture. His old friend and FNB colleague Yatin Narsai will be CEO of the new mutual bank which is 45% black-owned bank and will launch in the last quarter of the year.
"I've known Yatin for maybe 15 years as we worked together in eBucks and FNB. He is probably the person I've had the most arguments and debates ever. And also someone I respect hugely for his intellect and ability to get things done," he told me.
"I left FNB in 2013 and Yatin followed in 2014. We kept in touch and often continued our debates over red wine. We explore what type of bank we would want to build if unencumbered by legacy systems and where cannibalising our fee revenue would not matter. We explored banking from first principles and explored what is available from open source software and cloud processing."
Banking shares have reached record highs, according to business journalist Bruce Whitfield.
A decade ago banks judged themselves on how many branches they opened and therefore their reach. But now, as banks close increasingly those branches, and customers embrace self-service through internet banking and smartphones, what would a bank look like, Jordaan and his other six co-founders asked themselves.
"Eventually we decided that the future is mobile and if we had to design Banking 2.0 it would simply be an app, backed up by a card so customers can access cash from ATMs and retailers."
Instead of offering credit as all other commercial banks do, Bank Zero will offer a range of transactional services and will focus on savings.
"We're not doing lending as there are enough competitors doing so – plus South Africa actually needs to save, not borrow more. But we will attack bank fees, especially in the business segment and have competitive deposits."
Meanwhile, says Jordaan, "the team of seven founders contributed capital and are all working without drawing a salary. It is a true startup with a non-descript, open-plan office. Everyone has deep insight into finance and awareness of what new tech can do. Every screen of the app is designed in painstaking details and the back-end developed to maximise what mobile apps enable. The thinking is all electronic, from customer sign-up to the chat feature in the app."
He adds: "Much more will be disclosed when we launch."
Background
Michael Jordaan is not your average banker, as I've written previously. Promoted to be CEO of one of South Africa's big four banks at the unlikely age of 30, Jordaan took this vote of faith in his abilities and turned FNB into the most innovative bank in South Africa.
Along the way, FNB won a host of awards for innovation in banking and led the banking field for years, including launching a superb banking app years before the competition followed. When Jordaan stepped down in 2014, FNB was adding 100,000 customers a month.
In an age where bankers have been vilified, an unusual, unorthodox banker from Stellenbosch has turned this stereotype on its head. Smart, dashing, humble and quick-witted, Jordaan quickly became more than just a banker. He became a role-model for the modern-day CEO of a large organisation.
Just as Twitter was emerging as a mass-market phenomenon in 2010, Jordaan became the public face of a bank seeing a renaissance not only as a financial institution but was being gushed about on social media. Jordaan took to this Twitter fame with aplomb. He replied directly to irate customers, soothed them with his unforced humour, and liked everything else he does, imbues it with his trademark humility.
Jordaan, with 165,000 followers, has the kind of Twitter celebrity reserved for actors and DJs.
Jordaan was the golden boy of FNB, working his way – and his magic – through a range of divisions before getting the top job. After starting out at Deutsche Bank in Hamburg and Frankfurt, he returned to South Africa and FNB's sister company, Rand Merchant Bank. He was soon made head of Origin Bank, a merchant bank aimed at individuals. Then he took over the dysfunctional HomeLoans division, turning it into a R400-million profit maker. His next gig – as CEO of rewards service eBucks.com, which he grew from a sideline idea into a 500 000 customer strong loyal base – arguably set him up best for his ultimate job as CEO. At eBucks he worked with his successor – Jacques Celliers, who has continued this innovative reworking of the bank – but honed what would become the bank's tech-savvy internet offerings, as well as its now iconic loyalty service.
Jordaan, who has a PhD in Banking Supervision, split his time between his Joburg offices (where he notably drove a hybrid Toyota Prius) during the week and his vineyard home in Stellenbosch, where his architect-turned-winemaker wife Rose has produced world-class wines. His farm, Bartinney, had been in the family for generations before it was sold by his grandfather but which he bought back; and, like the bank, rejuvenated.
When asked what the three things he's most proud of are, Jordaan says "creating an empowering culture in a traditional bank, winning the award the world's most innovative bank, and knowing when to quit a corporate career".
But, since he's left the bank to run his own venture capital fund, and is most proud of "making risky investments in a range of startups".
Through this, he is still thinking big. "Montegray Capital and Angelhub Ventures support entrepreneurs by providing capital, strategy and opening doors. We're excited about new technologies that can do things 10 times better than traditional businesses often with completely new business models."
From his base in Stellenbosch – his wife and he own a converted bank that houses a restaurant and a range of artisanal food makers and a Bartinney wine bar – Jordaan has tapped into the rich vein of innovation that flows in the Western Cape town that is becoming known for its tech start-ups. From messaging service Mxit (of which he is chairman) to SnapScan (a smartphone payment app acquired by Standard Bank) Stellenbosch has emerged as a counterpoint to Cape Town for the crown of South Africa's Silicon Valley alternative. Jordaan, as ever, is at the epicentre of this
But, he still lists the best thing that ever happened to him as: "becoming a father. Nothing can prepare you for the immediate love you feel for your kids".
Shapshak is editor-in-chief and publisher of Stuff magazine. Based in Johannesburg, his TED talk on innovation in Africa has had more than 1.4m views.
["Source-forbes"]