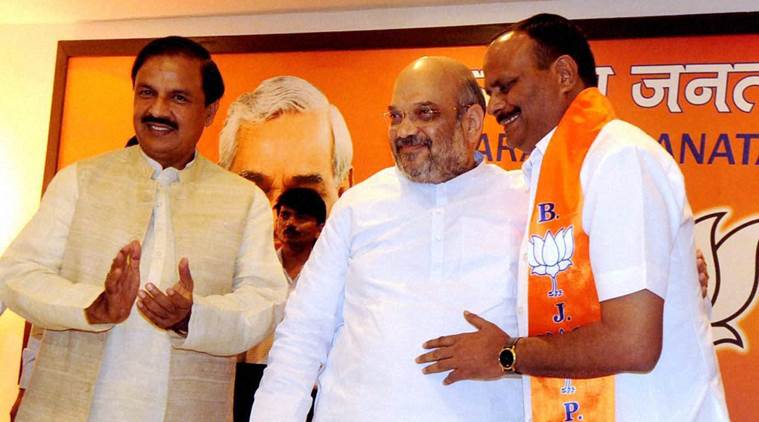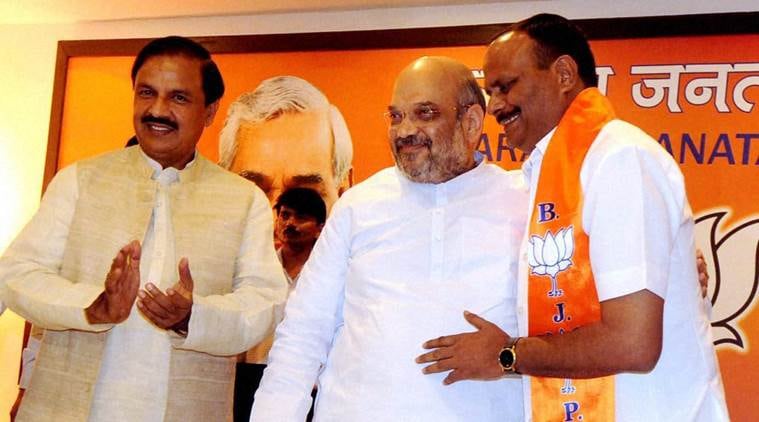 Former Lok Sabha MP and a close confidante of BSP chief Mayawati, Brajesh Pathak joined the BJP on Monday, giving a fillip to the saffron party's attempts to consolidate the Brahmin vote ahead of the crucial assembly elections in Uttar Pradesh.
Political analysts say Pathak's departure from the BSP is an indication that Mayawati is focusing on a Dalit-Muslim consolidation unlike the rainbow coalition she had stitched together in the past, one which included Dalits, Muslims, non Yadav OBCs and Upper Castes.
The BSP had fielded 139 upper caste candidates in 2007 and won 206 seats and 30 percent votes; in 2012 it had 117 upper caste candidates. "This time it will come down to almost 50 per cent of the number it had in 2012," said a source. Instead, Mayawati is giving them to Muslims. According to a source, she has already distributed tickets to 187 Muslims, giving a clear signal that the BSP's target would be Dalit and Muslim votes in 2017 polls. Recent incidents of attacks on Dalits and minority by gau rakshaks in the name of cow protection, have prepared the ground for such a consolidation, BSP leaders said.
Welcoming Pathak — a key Brahmin face and a two term MP — into the party fold, Union Minister Mahesh Sharma said his coming to the party would help the BJP to consolidate Brahmin votes. Pathak, who had been visibly busy with preparations for Mayawati's Agra rally Sunday, joined the BJP at the party headquarters in the presence of its president Amit Shah.
Although the BJP officially announced that its rival in the Uttar Pradesh election will be the state ruling Samajwadi Party (SP), the BJP has been trying to snatch the support base built by the BSP for 2007 assembly polls.
Before Pathak, Swami Prasad Maurya, another senior BSP leader with strong clout in state's OBC community had joined the BJP on August 8. R K Chaudhary, a prominent leader of the Passi community, the second largest scheduled caste community in UP, has also joined the BJP
According to Pathak, he had played a role in swinging Brahmin voters to BSP during the 2007 assembly elections but the community has been disappointed with the party — the BJP is counting on the former Unnao MP to help it win over Brahmin voters this time.
A CSDS report said 17 per cent of Muslims in the state had voted for the BSP in 2007 and 20 per cent in 2012, while the SP which banks heavily on the Muslim vote, went from 45 per cent in 2007 to 39 per cent of the Muslim vote share in 2012.
Mayawati's experiments with social engineering began 2007 when she realised that the Dalits had started drifting away from her. The party had adopted a new slogan – "Brahmin shank bajaega, hathi badta jaega".
For now, that is clearly a thing of the past.
[source;indianexpress]