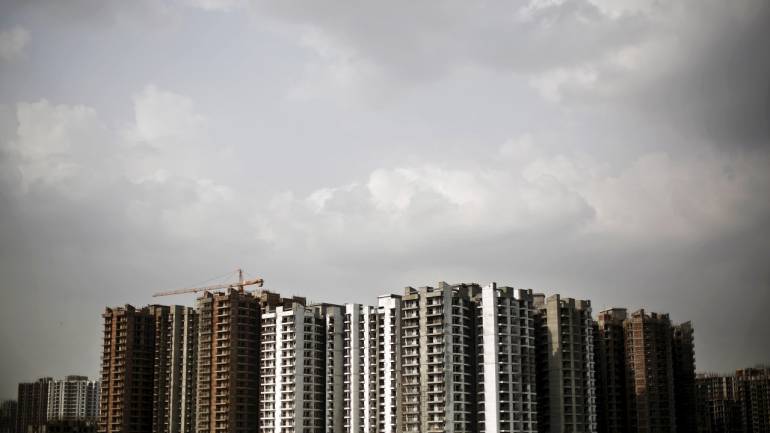 If there is an industry that has undergone a tumultuous period for the past couple of years, it has been the Indian real estate market and within that, especially the residential segment.
The residential market has been in the midst of a slowdown in the past 2-3 years on account of prices that had run ahead of themselves, launches based on an over-estimation of the size of the luxury market, unsold inventory, slowdown in rentals and the overall slowdown in the sentiments of homebuyers.
In the midst of the slowdown, there were three events, which further rocked the industry. Firstly, demonetisation- while the incidence of cash in primary residential sales was low, especially in metros and amongst the organised developers, the incidence of cash was quite high in secondary transactions.
For a short while after demonetisation, transactions came to a standstill. While these revived after a few months, secondary transactions came to a grinding halt initially and then started to gather pace gradually.
RERA and real estate
The introduction of the RERA (or the Real Estate Regulation Act), which is arguably the single most important piece of legislation in the step towards corporatisation of this sector. The ills of lack of RERA were well-known – launches without sanctions, diversion of funds, delays in delivery, changes in product, varied compensation for deliveries, all in all, the deck was heavily loaded in favour of the developers and the playing field needed to be levelled.
While there are scores of developers, who even in the absence of RERA were following the principles and whose customers would swear by, the ills of the lack of it were well known.
With this introduction, developers were being asked to change the way of doing business transformatively. It meant an entire evolution in the way of doing business – ensuring all approvals prior to launch, separate bank accounts and escrow mechanisms to ensure that monies collected from customers would be spent primarily on construction, change in the way monies could be borrowed and repaid to lenders, importance of ensuring last mile funding even if sales were not going to be adequate, etc., thus ensuring that delays will be taken into account and penalties for such would be hefty. All this meant a significant investment in people, systems, processes and the way of doing business.
Introduction of GST
The third was the introduction of Goods and Services Tax (GST). Again, this involved a lot of processes and system changes. There is still a clarity expected on GST for Real Estate (subsuming stamp duty and GST for a combined rate). Also, the GST for under-construction units/projects means that at a time when residential sales are still muted, there is a clear preference for customers to opt-in for completed units with OC as there is no GST payable for such purchases. This has further compounded the cash flow issues as sales are getting back ended.
All the above has meant a massive upheaval in the industry and meant a new way of doing business. The key changes being witnessed in the real estate industry include:
Developers ensuring last mile funding of their launched projects – While most developers had construction loans running on launched projects, the introduction of RERA and GST has changed the business model and assumptions. Loans are being swapped for newer ones, often with higher amounts, and longer moratoriums to cope with the changed scenario. While rates on a whole have declined, often bank loans are being replaced with those from NBFCs at a higher cost.
Reduction in unit size/affordability – It is clear that the size of the luxury market was overestimated and products aimed at the mid-segment are more in demand and display better sales traction. There are of course some exceptions with premium products like Trump Towers, etc, but these are exceptions. Developers have gone back to the drawing board designing smaller, more practical units, which would bring these within the realms of affordability.
Price rationalisation – Developers also understand that there is a time value of money. Fresh products are being priced lower than before as higher volumes would still ensure decent IRR's compared to higher priced units that would take several years to sell out.
Prioritisation – Mostly developers who probably were not in the first tier in terms of delivery, commitments, etc,  (who intend to ride this period out and hope to come out with fewer bruises) realise that their focus needs to be on ensuring completion of their launched products. They are sensibly not launching new projects as they are aware these are not going to sell unless they demonstrate delivery performance in the foreseeable future.
Put land to optimal use – A lot of developers, who are sitting on historic land parcels are also realising that it does not make sense to keep sitting on it – waiting for land prices to go up. Barring some prime tracts, land prices have been corrected in most places of the country. The government has also been increasing the FAR in some areas based on proximity to metros, infrastructure, etc. In such a scenario, developers are trying to figure out the best use of their land parcels – either by outright sale, JDA/JV with a reputed developer or even under the development management model.
Customer centricity – Ultimately any business is about delivering a quality product within timelines. The developers who always followed this are the ones who continue to do well even now. The others will need to build this as part of their ethos because apart from the consequences of not complying under RERA, there are direct consequences in terms of sales ability.
The government also needs to further help in this process by aiding/simplifying rules further. There has been a slew of policies aimed at fast-tracking housing – PMAY, affordable housing, increasing FAR, etc. There are, however, other steps that the government should take in terms of tinkering with the density norms, which will allow developers to build smaller units and would be more affordable, getting the infrastructure up even faster and ensuring even faster approvals for transfer of land with the license among other things. The real estate industry is one of the largest contributors to the GDP and employment (both direct and indirect) in India and it needs all the help to cope with these challenging times.
["Source-moneycontrol"]