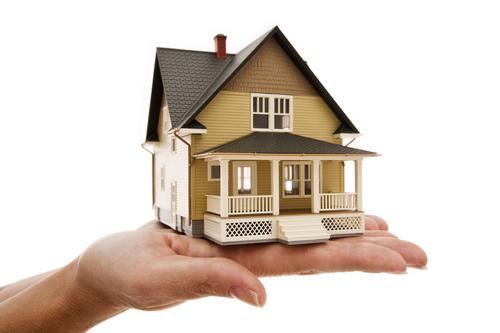 The law protects you against credit discrimination, and you have a right to seek financing from your favorite lender. However, you still need to be cautious lest you suffer exploitation from ill-minded lenders. One of the places you need to focus your energy on is locating the right creditor for your needs. Every bank, private moneylender, and online financial institution works under their specific terms and comes with varying services and offers. For example, some lenders like Maxlend loans will offer you rewards for paying on schedule. Here are some qualities to consider before you decide on your financer.
Reputation
Reputation is paramount when settling on funding for your project. You need to ascertain that the lender has a trail of appropriate customer service, is responsible, and is professional in their dealings. One of the best ways to get this trust is through word of mouth. If you know your lender through a friend, family, or financial adviser, it could be because your referee has tried their services and can vouch for the quality.
Even if there's no one to ask, you may want to do some research on your potential candidates. For example, you can try finding their previous customers' testimonials through their website or check them on review platforms like Yelp, Best Business Bureau (BBB), etc.
Referrals and testimonials will help you establish if your potential lender is:
Reliable
Transparent
Responsive
Friendly
Cautious
Helpful
A Responsible Lender
Almost all lending companies will tell you that they're responsible, this lets them gain your trust. Ever wondered why the term 'responsible' is common among lenders? Well, it holds much more than you can assume.
First, a responsible lender offers you a loan because they believe in you, your ability to repay, and your business vision (if you're seeking a business loan). As such, the creditor will offer you a loan they're sure you can afford comfortably without defaulting, the need to refinance, or re-borrow.
Similarly, you need a lender interested in helping you grow and values your trust in doing business with them. Such a lender is there to build a relationship with you and not accrue profits for their business. As such, they're ready to listen, offer loans according to your ability even when it's less of what you need, and are transparent about their services.
Loan Terms, Interest Rates, and Other Charges
Another thing you want to consider is how you're going to reimburse your loan. Everyone talks about low interest rates, but assume the co-relative factors that can still make you pay so much. For example, one lender may be offering loans at a low interest rate but has many hidden fees.
Again, the rates may feel lighter on your monthly charges, but the loan term is over-stretched, meaning you pay little for too long, which adds up to much cumulatively. As a result, check all the hidden fees in the guise of transaction charges, administration fees, appraisal levies, and such. Ask yourself if all those charges make any sense.
Similarly, check on the loan terms and ensure that you're comfortable with your lender's arrangements. Consider their rules on early payments, fines on late repayments, and any perks they offer. Comparing all these will allow you to choose what works for you.
Ensure Your Lender is a Member of the Small Business Borrowers' Bill of Rights
This mainly applies if you're applying for a business loan. The law doesn't have a clear way of protecting your rights as a small business borrower. However, a network of for-profit and non-profit lenders came together to form the Small Business Borrowers' Bill of Rights under the umbrella of the Responsible Business Lending Coalition to protect your interests.
Taking a loan may be one of the significant financial decisions you'll ever have to make, especially if it's funding for a substantial project like a mortgage, car, or business. Thus, you need to be cautious and do due diligence before you sign those papers.