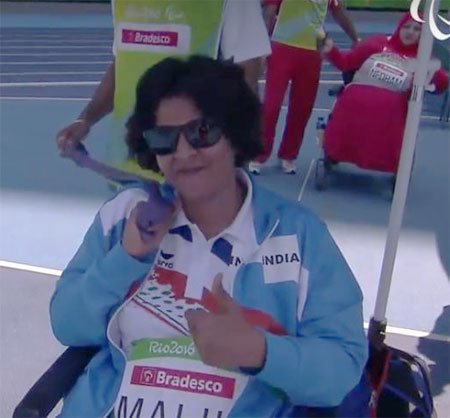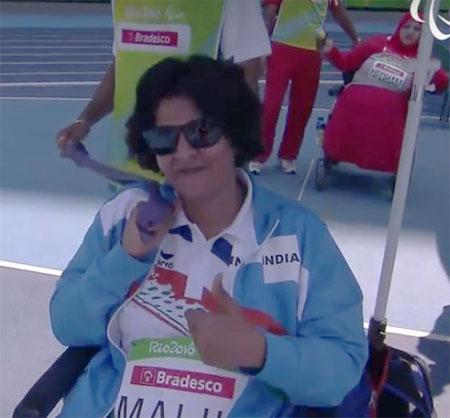 Deepa's best throw of 4.61m from her six attempts was enough to clinch the silver medal.
India, thus, now have secured three medal from the Rio Paralympics.
Deepa will receive a cash award of Rs 4 crore under Haryana Sports Scheme for her feat.
Bahrain's Fatema Nedham won the gold medal with a best throw of 4.76m, while Dimitra Korokida of Greece bagged the bronze medal with a throw of 4.28m.
Deepa's silver is India's third medal of the Games after Mariyappan Thangavelu and Varun Singh Bhati won gold and bronze respectively in men's high jump.
Besides shotput, Deepa has participated in javelin throw, swimming and has also been a motivational speaker.
She has also won medals in swimming at international competitions. She holds the Asian record in javelin throw, and also has World Championships silver medals in shot put and discus in 2011.
Deepa is a paraplegic, paralysed from waist down. She is a mother of two and wife of an Army officer. Life took a twist when a spinal tumour made walking impossible for her 17 years ago.
The spinal tumour had to be operated and 31 surgeries were conducted on Deepa which was healed after 183 stitches between her waist and legs.
[source;rediff.com]