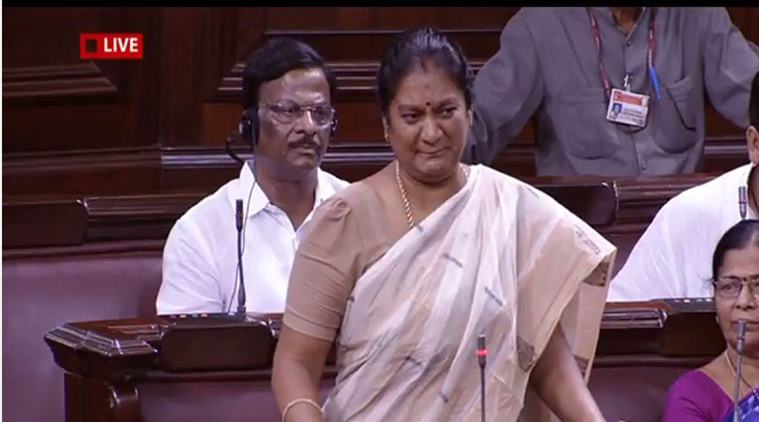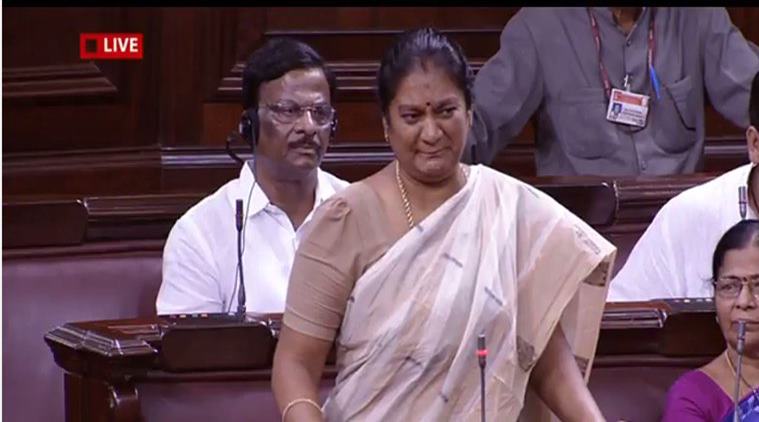 Expelled AIADMK MP Sasikala Pushpa on Monday left for Singapore by a flight. After arriving at the airport in Chennai from Madurai, she left for Singapore by an Indigo flight, airport officials said.
Earlier, the Madurai Bench of the Madras High Court had reserved its order on the anticipatory bail petition moved by her in connection with a sexual harassment case filed by her two domestic aides. On August 26, the Supreme Court had granted protection from arrest to Sasikala Pushpa for six weeks in the case.
The Delhi High Court had on August 11 asked Tamil Nadu government not to take any coercive action till August 22 against the expelled AIADMK MP, her husband and their son who are facing the harassment case.
Pushpa was expelled from AIADMK after an altercation with DMK MP Tiruchi Siva at the Delhi airport. Since then she has alleged she was being threatened into resigning from her post.
Earlier on Monday, Sasikala said that she would not resign from the Upper House. "There is no question my resignation from the Rajya Sabha," Sasikala, told reporters here on her arrival from Singapore.
Sasikala, who was expelled from AIADMK earlier on August, said she will be appearing before the Madras High Court's Madurai bench to respond to an allegation of having played fraud on the court while filing an anticipatory bail application registered by Thoothukudi police against her and her family members for allegedly ill-treating and sexually abusing two domestic aides.
The court had directed the MP to appear before it on Monday and explain how she could have signed a petition in Madurai on August 17 authorising her lawyer to argue the advance bail plea on behalf of her when the police claimed that she did not enter Tamil Nadu ever since the case was registered early this month.
[source;indianexpress]