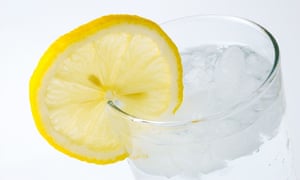 The British gin industry had a record-breaking year in 2015 after 49 new distilleries opened their doors and and consumers spent nearly £1bn on their favourite tipple.
The value of gin sold in the UK's supermarkets and off-licences hit the £400m mark for the first time while sales topped £500m in pubs, restaurants and bars, according to a report from the Wine and Spirit Trade Association (WSTA). It forecast that UK gin sales will break £1bn next year for the first timeas tastes and drinking habits change.
The boom shows no indication of slowing down, with the latest government figures showing that the number of distilleries opening in the UK last year increased by 50%.
In the 12 months to the end of January, gin sales in UK shops reached £401m, up 10% on the previous year. During the same period the volume of gin sold went up 8%.
"This is a hugely exciting time for everyone involved in the UK gin industry," said Miles Beale, the chief executive of the WSTA. "We have seen an incredible rise in the number of distilleries setting up in the last year. This is a massive achievement and shows the great British spirit continues to boom."
[Source:- Gurdian]