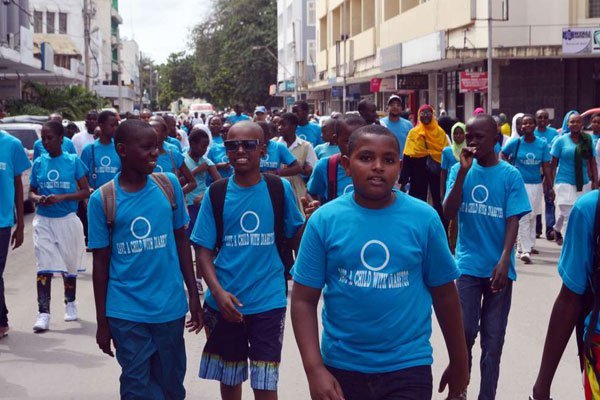 It is very likely that every person reading this article knows somebody — a neighbour, a friend, a colleague, a relative — who has diabetes, high blood pressure or cancer.
Did you know that while our genes can predispose us to cancer or hypertension, the choices we make in life have an even greater impact on our health?
The World Diabetes Day is observed annually on November 14, and it serves as a reminder of the growing threat of non-communicable diseases (NCDs).
While the NCDs have historically been associated with high-income populations, they are becoming prevalent among lower income groups.
By 2030, NCD-related deaths in Africa, including Kenya, are projected to exceed the combined deaths of communicable, nutrition diseases and maternal and perinatal deaths, according to the World Health Organization NCD fact sheet 2013.
Prevention and control is now a priority issue in the National Medium Term Plan (2014-2018) and National Health Strategic Plan (2014-2018).
Diabetes is one of the major non-communicable diseases of public health importance.
There are two major forms. Type 1 diabetes is characterised by a lack of insulin production; the cause is unknown and it cannot be prevented.
Type 2 is far more common, accounting for about 90 per cent of all cases.
Often preventable, it results from the body's ineffective use of insulin.
Most people with diabetes do not die of causes uniquely related to diabetes, but of associated cardiovascular complications, such as a heart attack.
Over time, diabetes can damage the heart, blood vessels, eyes, kidneys and nerves, causing chronic problems and early death.
The burden of diabetes affects the lower-income populations hardest.
Strong evidence links poverty, lack of education and other social determinants to the disease and their risk factors.
The health and socio-economic toll of the non-communicable disease epidemics is impeding achievement of the Sustainable Development Goals.
That is, especially the case for goals two and three, which have an emphasis on health and nutrition, respectively.
Poor nutrition during pregnancy and early life causes a predisposition to high blood pressure, heart disease and diabetes later in life.
DIET
Prevention of diabetes can reduce poverty, as the bulk of expenditure for treatment is paid privately or from the National Hospital Insurance Fund.
It is expensive to treat and properly manage diabetes, requiring about Sh12,000 a month. Prevention is much cheaper.
The increased consumption of unhealthy food is a major risk factor.
Type 2 can be prevented by lifestyle changes such as a healthy diet and physical activity, as well as avoiding tobacco and alcohol.
Those affected should have a diet that helps to control sugar levels, engage in exercise and use medication as prescribed by the doctor.
LIFESTYLE
Policies to control advertisement of unhealthy foods, alcohol, sugary drinks and fast foods are required, especially for children.
We need to ensure there are pedestrian walkways and cycling lanes as we design roads.
Indeed, this is not only a concern of the Health ministry.
A multisectoral approach is required to include the ministries of Education, Agriculture and Transport.
The key highlight of this day will be free health screenings by Amref Health Africa in Nyeri County, which has one of the highest diabetes prevalence rates in Kenya.
We urge all Kenyans to go for annual check-ups to ensure these diseases are diagnosed and treated early before the complications set in.
Kenyans should adopt good lifestyle choices that will reduce the risks of diabetes and complications.
Source:-.nation.co