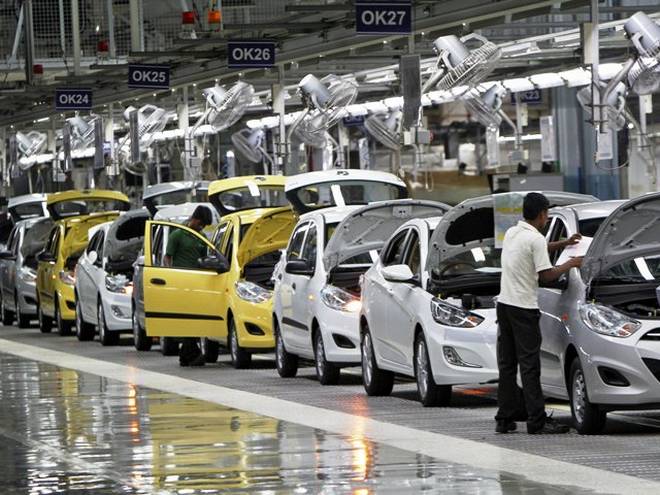 Frequent changes in rates and procedures can affect investments, warn experts
Just over two months since the nationwide rollout of the Goods and Services Tax (GST), tax rates on almost a 100 items have undergone changes.
Besides, a raft of clarifications and notifications have been issued. All this has prompted companies and tax consultants to complain about the dampening impact the new indirect tax regime is having on business sentiment.
"Implementation of GST was to create a single unified large market with simplified tax structure for the auto industry," Hyundai Motor India said in a statement.
"However, the recent rolling back to multiple rates with pre-GST classification has come as a setback to industry, shaking the confidence of auto manufacturers," the Indian subsidiary of the South Korean auto major said.
Since July 1, the GST Council has changed the tax and cess rates on at least 98 goods and services, and issued 32 notifications, clarifications and corrigenda.
The resultant uncertainty over the tax rates and procedures could adversely impact investments and prices, say tax experts and corporations. "The multiple changes in the rates and processes made after the introduction of GST have led to some degree of uncertainty, which industry has had to grapple with and it is hoped that incremental changes are not made on an ongoing basis," said M.S. Mani, senior director – Indirect Tax, Deloitte India.
Auto makers are upset with the rule changes, since the cess applicable on motor vehicles was increased as recently as September 11, leading to further uncertainty in the sector and an increase in prices across almost all segments.
"Following the ordinance on GST amendment, we have to revise the price of our products in line with the cess hike which may nearly reflect the prices in the pre-GST scenario," N. Raja, director & senior vice-president, Marketing and Sales at Toyota Kirloskar Motor, said.
"We expect the coming festive season to witness low customer sentiment on new purchase decisions," Hyundai said in its statement.
["Source-thehindu"]