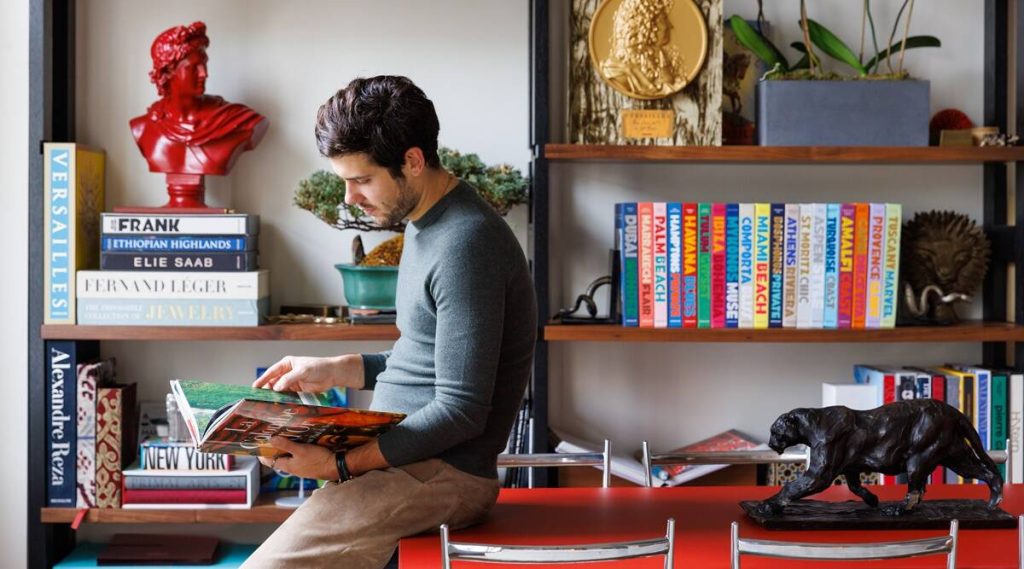 At the turn of the millennium, Reid Byers, a computer systems architect, set out to build a private library at his home in Princeton, New Jersey. Finding few books on library architecture that were not centuries old and in a dead or mildewed language, he took the advice of a neighbor across the street, novelist Toni Morrison.
Morrison "once famously said if there is a book you want to read and it doesn't exist, then you must write it," recalled Byers, 74, in a video chat from his current home, in Portland, Maine.
The project stretched over a generation and culminated this year in a profusely illustrated, detail-crammed, Latin-strewn and yet remarkably unstuffy book called "The Private Library: The History of the Architecture and Furnishing of the Domestic Bookroom" (Oak Knoll Press).
The opus arrives at an ambivalent time for book owners. As the pandemic's social and economic disruptions have nudged people into new homes, some are questioning whether it is worth dragging along their collections. Given the inflated costs of real estate and the capacity of e-readers to hold thousands of titles, maybe that precious floor and wall space could be put to other uses?
Lisa Jacobs, founder and CEO of Imagine It Done, a home organization service in New York City, said that out of hundreds of projects in the past few years, she can recall only three requests to organize books. In one of those examples, the arranged books were treated as a backdrop — to be admired, but not read. "The clientele that has collected books through the years are not as numerous for us," she said.
["source=indianexpress"]