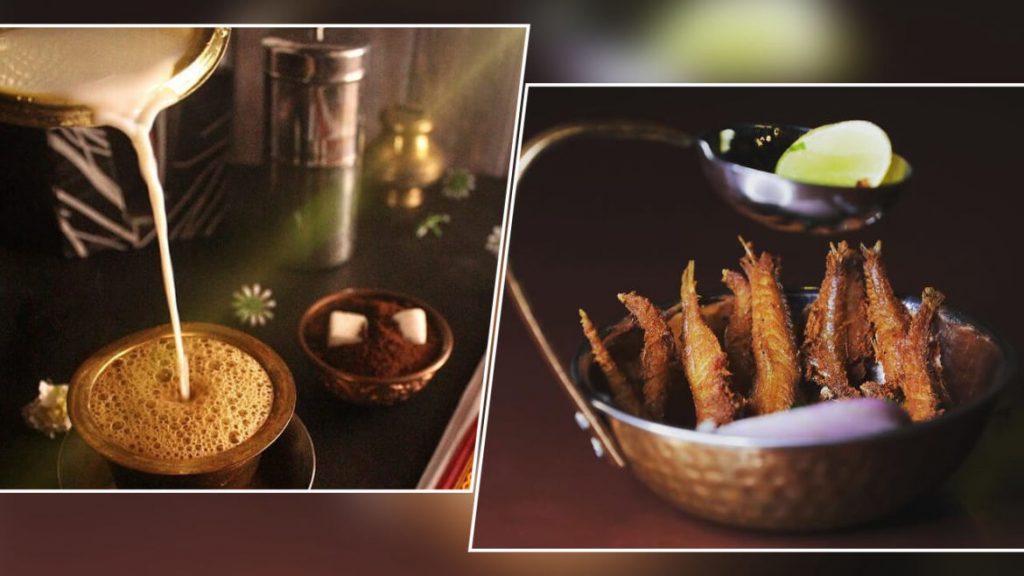 Chennai has many reasons to attract tourists from India and overseas – temples, local food and of course, cricket matches. IPL 2019 is currently going on and certain matches are being played at the M.A. Chidambaram Stadium. But like every event or occasion, food plays an important role here as well.
Yes, Idli-Sambhar and Dosa are staples and available at every nook and corner of Chennai but there are many more options that people can feast on. May it be before or after a match, here is a list of few dishes and the places you should definitely try while in Chennai.
Filter Coffee
This is not just a drink, it a statement in Chennai. It is a frothy and milky cup of Chennai's finest local coffee beans, loved by early risers as well as the mid-day coffee drinkers.  Make sure to head over to Madras Coffee House before the match to grab a cup of their filter coffee.
Dindigul Thalappakatti Biryani
This is basically boneless mutton biryani that has been the talk of the town for the last 60 years. The rice used in Seerga Samba rice and all ingredients are sourced from Dindigul which is a place in Tamil Nadu and from where the biryani originates from. Dindigul Thalappakatti Restaurant is known for this particular biryani preparation so make sure to try out the place to enjoy perhaps the best biryani for lunch.
Jigarthanda
We understand that the heat can be really harsh in Chennai and for those who prefer sipping on something cool, there is Jigarthanda for you! The drink originated in Madurai but has a considerable fan-following in Chennai as well. The drink is made with ice-cream, milk, sugar and almond gum. Visit Murugan Idli Shop to sample out Jigarthanda in different flavours!
Atho
There is a certain Burmese influence on today's local Chennai lifestyle and food. Many Tamilians and Chettiars had migrated to Burma in search of a better lifestyle or trading opportunities. Those who came back brought with them certain traits that were well-incorporated in the local culture. Atho is a Burmese dish that found its home in Chennai back in the 1900s. It is fried noodles tossed with cabbage, onion and tamarind juice that can found at Ma Tint Tint, selling like hot cakes. It is generally a vegetarian dish but the egg can be added for those who prefer it.
Nethili Fry
If you are situated near the coast, seafood is definitely going to play an important role in the local food. Chennai is a treasure trove of seafood dishes and there is much to choose from. There is a dish called Nethili Fry which is fried anchovies tossed in a spicy masala. It is so delicious and you won't be able to stop snacking on it. Visit Karaaikudi Chettinad Restaurant to sample the best Nethili Fry in town!
["source=sportswallah"]