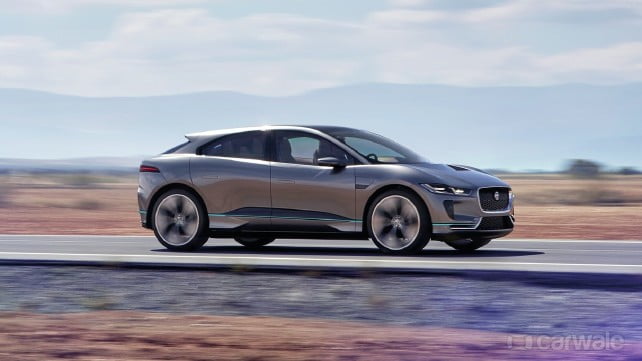 The I-Pace electric concept seemed like a distant reality, but Jaguar is all set to put it into production soon
With Tesla already ready for the electric future and the Germans already announcing their battery powered onslaught, Indian-owned Jaguar has decided to join the fray as well. Jaguar recently entered the Formula E championship and designed and engineered the batteries and electric motors in-house. By testing the technology in a competitive environment Jaguar has definitely managed to get the best out of it.
Jaguar hopes to jump from internal combustion engines to clean green hybrid power with just two years by turning the I-Pace concept into reality. Jaguar says that the electric SUV will look, feel and handle like a proper jaguar and offer scintillating performance with figures like a 0-100 km/h time of four seconds. Now that is some seriously quick stuff. With almost 400bhp and instant go from zero rpm, the electric SUV is expected to be as powerful as the mental F-Type SVR Sportscar.
And all this without compromising on the range which is paramount when it comes to electric vehicles. Jaguar claims the I-Pace will stretch across to 350 plus km of range from its 90-kilowatt-hour lithium-ion battery pack. It will also take two hours to charge on a 50-kW fast-charging DC station, or achieve 80 percent charging in 90 minutes, and Jaguar insists commuters who drive about 50 km a day would only need charging once a week.
It is gadget-laden too. It's permanently connected to the internet, and the interior features a 12-inch virtual cockpit display in front of the driver, a full-colour heads-up display, a 12-inch touchscreen monitor for the multimedia system, and a supplementary 5.5-inch display so multimedia and climate settings can be changed without impinging on the main screen's display.
Electric cars are the future and more and more manufacturers are going green. The I-Pace aims to be Jaguar's halo electric product and aims to be at the cutting edge of the electric vehicle revolution.
[source;carwale]