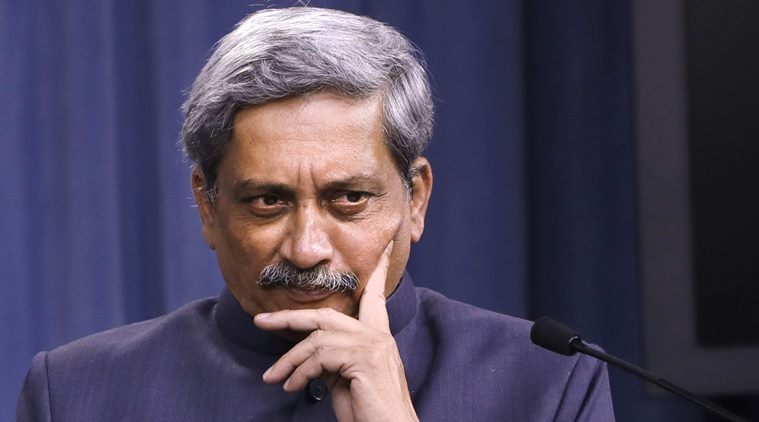 It has been 12 years in the coming, but it has finally seen the light of the day. The military logistics agreement, called the Logistics Exchange Memorandum of Agreement (LEMOA), was signed between India and the US on Monday in Washington, in the presence of visiting defence minister, Manohar Parrikar and US secretary of defence, Ashton Carter.
The name of the agreement tells a story by itself. The usual military logistics agreement signed by the US with other countries is called the Logistics Support Agreement (LSA). It has a standard draft text, which the Americans expected the Indians to sign on. During the era of the UPA government, India just wasn't keen to sign the pact. But even when the BJP government came to power in Delhi, cognisant of the opposition's criticism of allying with the US, the defence ministry negotiated hard over the text of the agreement. The modified LSA text, which takes care of these concerns, is called the LEMOA.
That these concerns of being seen as a too close a US military ally are still at the top of the mind of the government, is reflected in the statement on the signing of the LEMOA issued by the defence ministry. It asserts that "the Agreement does not create any obligations on either Party to carry out any joint activity. It does not provide for the establishment of any bases or basing arrangements."
When the discussions to sign the logistics pact started in 2002, it was one of the four 'foundational pacts' that the US wanted India to sign. The three others are an End User Verification Agreement (which the US and India had already signed), a Communications Interoperability & Security Memorandum of Agreement (CISMOA) and the Basic Exchange & Cooperation Agreement on geo-spatial services (BECA).
In his press conference at Washington, Parrikar refused to commit about the two pending pacts. He reminded the American journalists that inking of the LEMOA itself has taken 12 years, and he would like to first put out its details in the public domain for discussion. In a sense, Parrikar knows that the logistics agreement was the easiest of the three because even the defence services – and not the opposition parties alone – have expressed serious reservations about CISMOA and BECA.
Onward to negotiations for another 12 years then. Who knows? Only time will tell
[source;indianexpress]