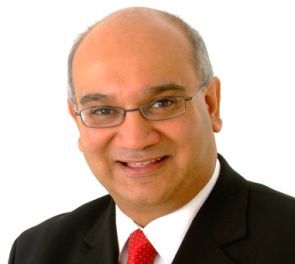 Obama predicts voters will say 'no' to Trump in November:
US President Barack Obama said that American voters will say 'no' to Donald Trump in the November election.
Trump has embraced a hard-line policy against illegal immigration but has said he favours the legal entry of immigrants with job skills needed in US industry.
Still, Obama blasted the Republican presidential nominee for promoting  'intolerance' and government policies 'that are contrary to our values, banning certain classes of people because of who they are or what they look like, what faith they practice.'
"We have to be pretty hard about saying no to that," the US president said. 'And I think that America will do that this time as well."
Trump last year advocated a total ban on Muslims entering the United States, in reaction to a series of deadly Islamist terror attacks around the world.
Since then he has amended that proposal to focus on nation-specific immigration bans on terror-rife countries where it's impossible to vet incoming people.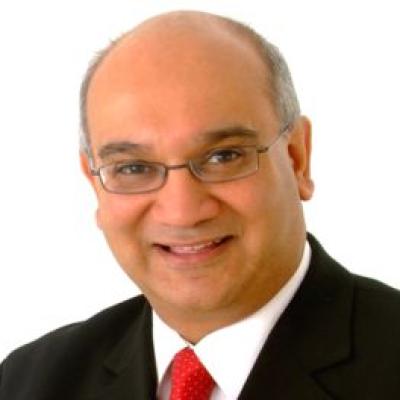 21:27  Caught in a sex sting, British MP Keith Vaz slams newspaper:
Britain's Labour MP Keith Vaz has hit back at allegations that he met two male prostitutes by saying he was a victim of a 'deeply disturbing' newspaper sting.
The 59-year-old was forced to quit his esteemed role as the chair of the Home Affairs Committee after footage emerged which appeared to show him paying for sex.
Vaz, a married father-of-two, was reportedly caught on camera boasting about having unprotected sex when talking to the men, believed to be Poles.
He said he was outraged by the story and told the BBC in a statement: 'It is deeply disturbing that a national newspaper should have paid individuals to have acted in this way.
'I have referred these allegations to my solicitor, Mark Stephens of Howard Kennedy, who will consider them carefully and advise me accordingly.'
20:52  JUST IN: Police foil a protest march in Rainawari (Srinagar). Two local journalists got injured while covering the march.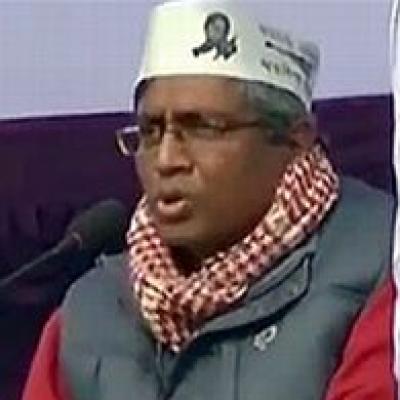 20:19  Complaint against AAP's Ashutosh for comparing Nehru to Sandeep Kumar:
A complaint was filed at Mumbai's Sakinaka police station against AAP leader Ashutosh for "insulting" people of the country by referring to icons like Mahatma Gandhi and Jawaharlal Nehru while defending tainted party minister Sandeep Kumar who has been booked for rape.
The complainant Akhilesh Tiwari stated that Ashutosh has insulted entire citizens of country by comparing Kumar with Nehru and Gandhi, and demanded registration of FIR against the Aam Aadmi Party leader.
A senior police officer, attached to Versova police station said, "We have received a complaint, but no case has been registered yet. The matter is being looked into."
In his blog written for a TV channel, Ashutosh had referred to the alleged affairs of Nehru and Gandhi while seeking to defend Kumar.
Kumar was sacked as minister after an "objectionable" CD, in which he was purportedly shown in a compromising position with a woman, surfaced.
20:04
2 more Indians infected with Zika in Singapore:
 Two more Indians have been infected with Zika virus in Singapore, taking the total number of Indian nationals tested positive for the mosquito-borne disease in the city-state to 15, health officials said today.
As Singapore grapples with rising number of the mosquito-borne disease, Indian high commission said they are in regular contact with Singapore health ministry which has confirmed 26 new cases of locally transmitted Zika virus as of yesterday noon, bringing the total cases to 215.
Authorities are continuing with their efforts to bring the population of Aedes mosquitoes under control in affected areas.
With the two new cases, total number of Indians infected with Zika virus reached 15 in Singapore, officials said.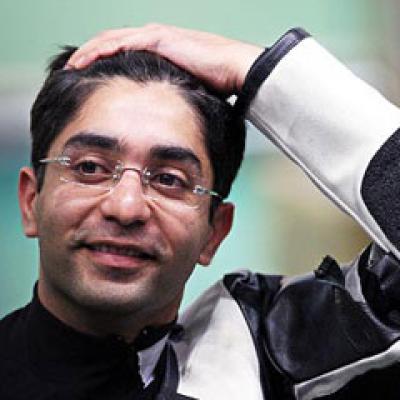 19:36  Indian sport can grow only if we invest time and expertise: Bindra's parting shot:  Ace shooter Abhinav Bindra, India's lone individual Olympic gold medallist, today officially announced his retirement from shooting, saying,"It is time to move on and hand over the baton to the younger generation".
After ruling the shooting range for more than a decade, Bindra, who will soon turn 34, hads set his sights on his new business venture.
"I am trying to earn a living. I am involved in business, trying to earn a living, put food on the plate. Well I am interested in sport but sport you know is not going to give me much money. I am involved in certain things, which is to do with fitness, doing something on the medical side, and I am also trying to do something on high performance side of sports," Bindra said.
At the end of his illustrious career, Bindra was asked about his vision for Indian sports.
"I would like Indian sport to grow and I think that can be only possible if we are able to invest in grassroots and set up programmes and systems for people to come in and join sport. That requires investment, that requires expertise, it also requires a lot of patience, and it also requires will," Bindra said.
He added: "Because when you start to invest in grassroots it's not something you are going to get payback or returns immediately. You might get a return in 10 to 20 years, so you need to have that ability to persist. I thing that is the only way we could develop as a country and we could at one point of time win double digit Olympic medals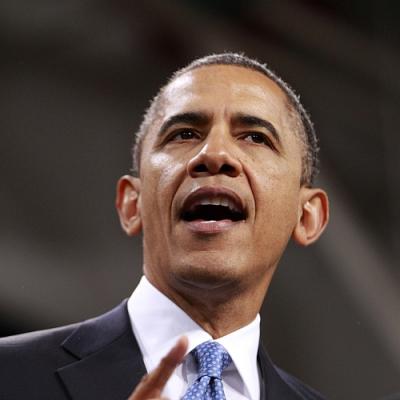 18:53  Newly discovered fish named after Obama; its his second!: Scientists have named a small maroon and gold fish species after the US PresidentBarack Obama which was discovered 300 feet deep in the waters of Kure Atoll in the Pacific ocean.
The fish, of the genus Tosanoides, was named in honour of Obama for his commitment to protecting nature through the expansion of the Papahanaumokuakea Marine National Monument, researchers said.
It was discovered in June this year during a research trip to Kure, the world's northernmost atoll.
This is not the first fish to be named after Obama. A species of darters found only in the Duck River and the Buffalo River in US was named Etheostoma obama in 2012.
18:39  JUST IN: Aam Aadmi Party announces Gurpreet Ghuggi as new Punjab convener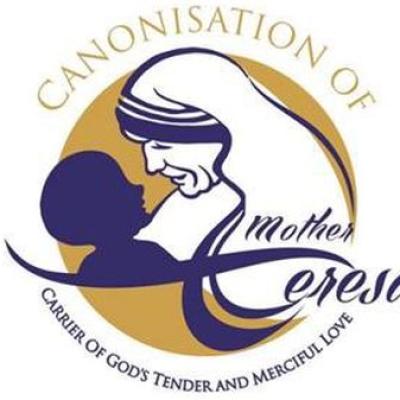 18:16  Vatican chose Mumbai graphic designer's art for Mother Teresa's canonisation:
The Vatican chose Mumbai based Karen Vaswanis smiling mother design as the official logo for use worldwide for the canonisation of Mother Teresa.
This logo will be used for all official communication in the media about the Canonisation as well as on official merchandise like T-shirts, caps, bags and assorted products memorializing the event.
"I think it was the expression on Mother Teresas face that made the difference. Everyone loved the smile on her face, which exudes a warm motherly feeling, she said about her design.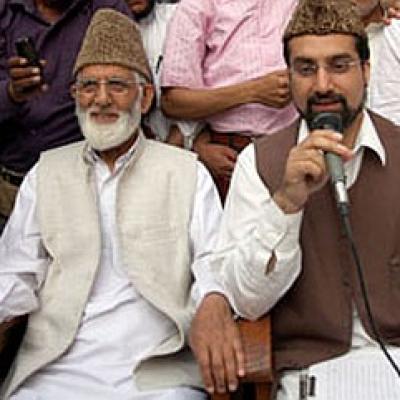 17:50  Separatists Mirwaiz Umar Farooq, Geelani refuse to meet all-party delegation:  All Parties Hurriyat Conference head Mirwaiz Umar Farooq and Hurriyat leader Syed Ali Shah Geelani refused to meet members of the all-party delegation meet who are in Srinagar to resolve the Kashmir issue.
Kashmir has been facing violence and curfew ever since the murder of Hizbul commander Burhan Wani on July 8.
While Farooq was arrested near Srinagar on Frida and taken to Cheshma Shahi that has been turned into a sub-jail, Geelani has been under house arrest several times during the 58 days of curfew.
Some members of the all-party delegation said they were ready to meet separatists in order to find a peaceful resolution to the Kashmir crisis.
Earlier, Geelani had said that he would boycott the all-party delegation.
Calling for the boycott, Geelani asked the delegation to have a special session of Parliament and accept the disputed nature of Jammu and Kashmir to pave the way for holding referendum.
The delegation is coming to Kashmir after passing a resolution that J&K is an integral part of India. We suggest to all stakeholders to refrain from engaging in this meaningless exercise, said Geelani.
16:57
Modi hails Mother Teresa's sainthood:
 Hours after Mother Teresa was proclaimed Saint Teresa of Calcutta by Pope Francis in a service at Vatican City, Prime Minister Narendra Modi hailed the process and tweeted, "Sainthood of Mother Teresa is a memorable and proud moment."
Prime Minister Narendra Modi is currently in Huangzhou, China attending the G20 meet where he raised the issue of terrorism and said that countries should not only intensify their efforts to fight terror but also isolate those who support it.
16:45  JUST IN: Sitaram Yechury, D Raja and Yousuf Tarigami of the all party delegation on Kashmir, to meet separatist leaders in Srinagar this evening.
[source;rediff.com]