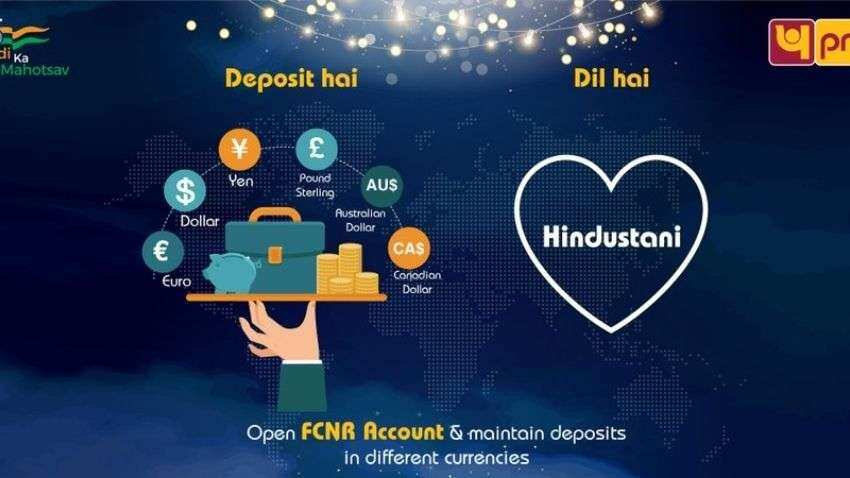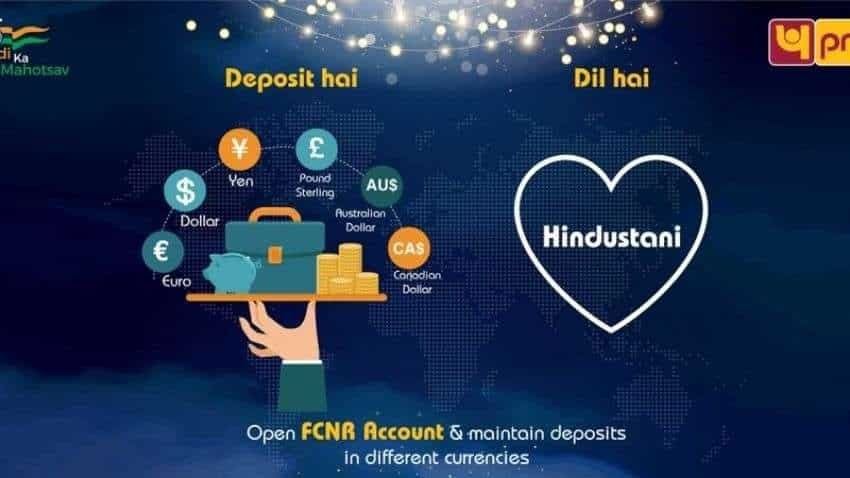 The Punjab National Bank (PNB) offers an opportunity by means of which the non-resident Indians (NRIs) will be able to maintain their accounts in foreign currencies. The interested customers can login to the official website of PNB at pnbindia.in, in case of any queries and further details.
In one of its recent tweets from the official Twitter handle, PNB said, "Earnings and deposits in different currencies but Dil will always be Hindustani! Open an FCNR(B) account and maintain your deposits in foreign currency.
What is the FCNR (B) account?
The NRIs can open accounts under this scheme. The account should be opened by the non-resident account holder himself and not by the holder of power of attorney in India.
One must note that the deposits can be maintained in 5 designated currencies  –  U.S. Dollar (USD), Pound Sterling (GBP) and Euro, Australian Dollar (AUD) and Canadian Dollar (CAD).
The interested individuals must know that these accounts can only be maintained in the form of terms deposits for maturities of minimum of one year to maximum five years. These deposits can be opened with funds remitted from abroad in convertible foreign currency through normal banking channel, which are of repatriable nature in terms of general or special permission granted by Reserve Bank of India. Furthermore, these accounts can be maintained with our branches, which are authorised for handling foreign exchange business.
Advantages
The advantages of maintaining this account are as follows:
1) No Exchange Risk as the deposit is maintained in foreign currency.
2) Loans/overdrafts in rupees can be availed by NRI depositors or 3rd parties against the security of these deposits. However, loans in foreign currency against FCNR (B) deposits in India can be availed outside India through our correspondent Banks.
3) No Wealth Tax and Income Tax is applicable on these deposits.
4) Gifts made to close resident relatives are free from Gift Tax.
Interest
The interest on FCNR (B) deposits is being paid on the basis of 360 days to a year. However, the depositor is eligible to earn interest applicable for a period of one year if the deposit has completed a period of 365 days.
For deposits up to one year, interest at the applicable rate will be paid without any compounding effect. In respect of deposits for more than one year, interest can be paid at intervals of 180 days each and thereafter for the remaining actual number of days. However, depositors will have the option to receive the interest on maturity with a compounding effect in case of deposits of over one year.
Concessions
All account holders maintaining a minimum deposit of USD 5000 or its equivalent will be eligible for the following concessions in various facilities being offered by the bank:
1) Free remittance up to Rs.1 lakh per annum from his account to anywhere in India, subject to recovery of out-of-pocket expenses.
2) No collection charges on any instrument collected in the account holder`s account, up to Rs.1 lac per annum, from anywhere in India subject to recovery of out-of-pocket expenses.
3) Depository services: 50 per cent concessions on service charges of our bank till the deposits remain with the bank.
4) Free multicity chequebook for CBS branch customers.
5) Free Lockers facility for the customers maintaining a minimum balance of $ 10000 or its equivalent.
6) No Inter-branch (Intersol) transaction charges for banking transactions, by the account holders, in the CBS branches, free Internet Banking facility.
7) Bank will bear foreign bank charges on transfer of funds to our Nostro Accounts subject to a minimum deposit of USD 10000 or its equivalent.
8) Facility of automatic renewal of Fixed Deposits on maturity.
9) Linkage with saving account for the family at home by allowing overdraft by marking lien in their FCNR account.
["source=zeebiz"]