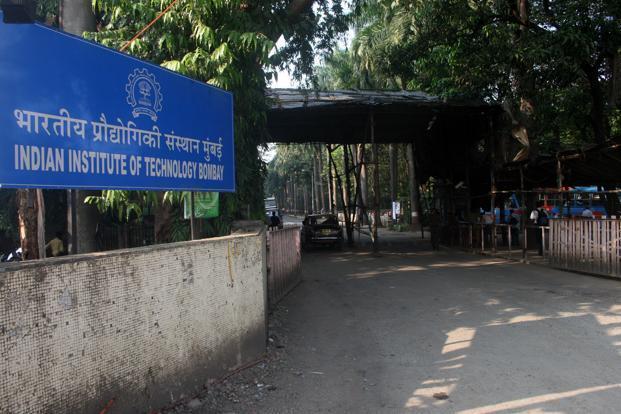 $30 million
What is it? The amount raised by online financial marketplace BankBazaar from Experian, the UK-based credit rating agency and information management company, in Series D funding.
Why is it important? It is the second significant funding round closed by online players in the past week, the other being financial services portal PolicyBazaar, which raised Rs500 crore (about $75 million), illustrating the growing promise of the fintech space. Besides a funding stash, the latest round deepens BankBazaar's relationship with Experian, which closed 2016 with $4.6 billion in revenues.
Tell me more: Founded in 2008, BankBazaar has so far raised around $110 million over five rounds, and its investors include Amazon, Sequoia, Eight Roads, Walden International and, now, Experian.
34
What is it? The rank of the highest-ranked Indian university in the Quacquarelli Symonds (QS) Asian University Rankings for 2018: Indian Institute of Technology (IIT) Bombay.
Why is it important? It was the only one among Indian universities ranked in the top 100 to move up in the QS rankings, released on Tuesday, as compared to the 2017 list. The biggest fall was seen by Indian Institute of Science, Bangalore (IISc), which slipped from 33 to 51. The rankings also underscore several deficiencies in Indian higher education, notably more regulation and less governance than needed.
Tell me more: The top two universities were both from Singapore, with the Nanyang Technological University going from third to first.
275
What is it? The average reading of PM2.5 (fine particulate matter) in NCR Delhi at 6am on Wednesday, a day before Diwali.
Why is it important? This reading is classified as "severe" under the Graded Response Action Plan for Delhi and NCR to combat air pollution, empowering a Supreme Court-appointed body, the Environment Pollution (Prevention and Control Authority), to take measures prescribed under it. In study after study, Delhi routinely features among the cities in India where air pollution takes thousands of lives every year.
Tell me more: On Tuesday, the EPCA started rolling out measures classified under the "very poor" and "severe" categories. It banned diesel generators in Delhi, shut down the Badarpur thermal power plant and closed brick kilns.
2
What is it? The number of managers that Leicester City, winners of the English Premier League in 2015-16, have sacked in the last nine months. On Tuesday, Leicester sacked Craig Shakespeare.
Why is it important? Shakespeare's sacking, which comes just four months after he signed a new three-year contract with Leicester, illustrates the pressure to deliver results and the fickle nature of the manager's job in top-flight football.
Tell me more: After an against-all-odds title run in 2015-16, it's been downhill for Leicester City. The club finished 12th last year while sacking Claudio Ranieri, who led them to the title, and appointing Shakespeare on an interim basis in February. This year, they are languishing in the relegation zone, with six points from eight games.
Rs157 crore
What is it? The cost of building the All India Institute of Ayurveda (AIIA), conceived as an apex institute for Ayurveda in the country that wasinaugurated by Prime Minister Narendra Modi on Tuesday, along the lines of All India Institutes of Medical Sciences (AIIMS) in New Delhi.
Why is it important? This is part of the push this Bharatiya Janata Party (BJP)-led government is giving to ayurveda in the health space. For 2016-17, it made an allocation of Rs1,307 crore from the central budget to the Ministry of Ayurveda, Yoga and Naturopathy, Unani, Siddha and Homoeopathy (AYUSH), under which AIIA is set up. For 2017-18, the allocation was raised to Rs1,428 crore, of which Rs804 crore will go to various autonomous bodies.
Tell me more: The Prime Minister said the government was working towards establishing an ayurveda hospital in every district.
["Source-livemint"]