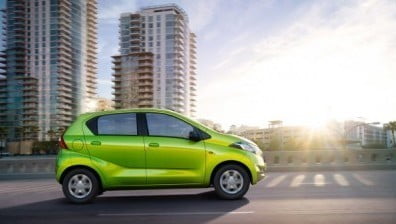 In efforts to strengthen its presence in the Indian market, Nissan breathed life into the Datsun brand which last existed around 30 years ago. Revealing its seriousness for the Indian market, the automakers have laid down a clear line of distinction in terms their product positioning. Nissan will be focusing on the upper-end vehicle segment, while Datsun will focus on the budget small cars. Speaking to IB Times, MD Arun Malhotra also revealed that Nissan will be focusing on technology, style and innovation.
In terms of numbers, Nissan and Datsun have collaboratively witnessed YoY growth of about 88 percent, of which 6,108 units were sold in October this year in comparison to 3,246 vehicles sold in the same period last year. The recently introduced redi-GO from Datsun made a considerable contribution to overall growth of about 54 per cent with 35,147 units being between April-October 2016 period.
Nissan wants to let masses connect with the brands and hence will be taking it one step at a time in India. The automaker also stated that it will be introducing a wide range of cars in the Indian market by 2020. The company also plans on introducing electric vehicles in its portfolio, but will wait for the right time to do so as the country needs to first come up with adequate infrastructure for the same. Reports also indicate that Nissan might introduce the X-Trail hybrid SUV to India sometime by March 2017.
[source;carwale]