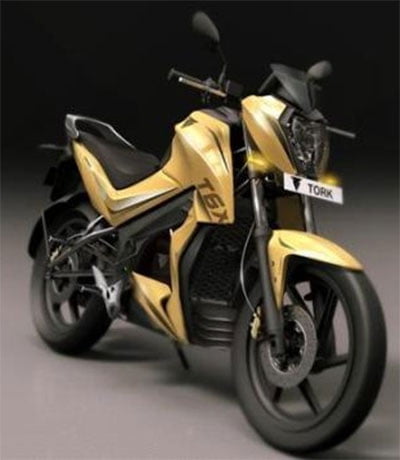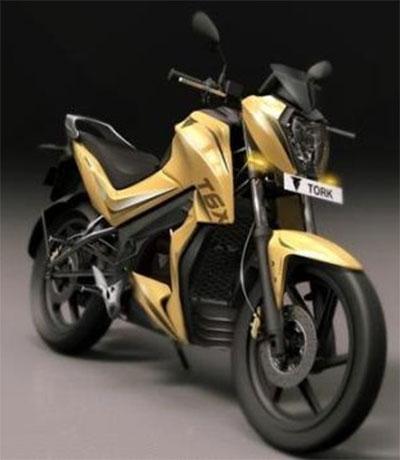 Right from his days in college, Kapil Shelke dreamt of building the world's fastest electric motorcycle. Armed with a rudimentary knowledge of electric motors, circuits and batteries from tinkering with remote control cars as a child, he set out to achieve this dream.
Today, Shelke has his eyes set on a different prize – building an electric motorcycle that Indians would love to own. His dreams to build the fastest, most powerful electric bikes aren't completely dead, but sensibilities about what someone would be willing to pay have set in.
"We wanted to build the world's fastest electric motorcycle, but the budget for that was out of our reach. So we ended up building India's fastest electric motorcycle, the T1X, which was a college project and built from the ground up," says Shelke.
That rudimentary T1X, equipped with a single motor and lithium ion batteries had a top speed of a little over 150km/hr and a range of 90 km. Eager to test it, the team entered themselves into the TTXGP, an electric class competition at the Isle Of Mann, a tiny speck of land in the Irish sea between England and Ireland, that's a mecca for motorcycle racing. Despite having the slowest bike on the track, the T1X propelled its rider to a podium finish.
Fast forward a few years and Shelke now runs Tork Motorcycles, India's first electric motorcycle startup that is backed by Bhavish Aggarwal and Ankit Bhati, the founders of ride hailing giant Ola. He's now busy putting the finishing touches on his sixth generation electric motorcycle, the T6X, which will be the first production motorcycle to roll out.
He plans to sell 10,000 bikes in the first year and scaling up to 50,000 a year over the next few years.
"It had to be a motorcycle for us. There were obvious reasons for that such as the cost and the range achievable, but there's also a lot of emotion attached to a motorcycle. So last August we started building a team and decided to build bikes as a company, rather than a bunch of enthusiasts building something," adds Shelke.
The T6X was designed from the ground up, but since the team had the experience of building the previous five prototypes they had a lot of their work cut out. Most of the major work done on the T6X was that of refinement and incremental improvements to the drivetrain that Tork had been building for the past couple of years.
Being a fairly hands on and compulsive boss, Shelke still has inputs into every last detail of the motorcycles that Tork builds. He has also assembled a team of like minded designers, engineers and even the operations professionals that have passion for motorcycles. "Everything we build, we ride. If we aren't happy ourselves, how can we expect others to like our bikes," says Shikle.
While Tork isn't revealing an exact timeline for the commercial launch of the T6X, the motorcycles is currently in the stage of being homologated by the Indian authorities for use on roads. With backing from Ola founders, the company says it has enough money to complete the development of its first bike and enter production. The demand for the T6X will then give Shelke direction on how much money the company would require to take things forward.
"When we started out in 2009, people used to compare what we were building to a Splendor (a utilitarian motorcycle from Hero MotoCorp), but today there's a whole range of bikes in the sub-Rs 200,000 market. We have worked very hard to create a completely new category. There's no point going up against someone like KTM, because someone who wants a Duke will buy that," Shelke says.
Tork is going after a tech savvy buyer who's looking at a motorcycle as a daily commuter but does not want a run of the mill motorcycle. Tork claims that the performance of the motorcycle will match if not better what its petrol powered counterparts in the same price range offer. However, there is also a compromise.
In order to allow the T6X to achieve its 100 km range, its top speed had to be limited to 85 km/hr. The company says while it's fairly easy to increase the speed of the bike, doing so would offset its range capabilities, in turn forcing Tork to increase the size of the battery pack, making the bike much more expensive.
Despite this, Tork is confident it will find buyers in Tier 1 cities of India where the average traffic speed barely enters into the two digit market – the average speed of vehicles in Bengaluru is 9km/hr and drops down to as much as 4 km/hr on certain occasions. The company says it's confident it will deliver a thrilling ride to its customers.
Charge infrastructure
The electric drivetrain often hogs the limelight when it comes to discussing the future of mobility, but an increasingly important aspect that often gets left out is that of the charging infrastructure. Today, the Automotive Research Association of India is working on building a standard plug for electric vehicles in India, apart from standardising a lot of the specifications of charge infrastructure too.
Shelke says that players in India will have to replicate the charging infrastructure model Tesla has created in the US, but it can't be completely copied. Given the obvious dearth of resources, Indian electric vehicle firms will have to come up with better, more cost competitive models for charging. While it is undoubtedly a hard task, he says Tork is working on something that could work, without divulging too many details.
We're going to monitor the charging stations too. If nobody is using it in one place, why should we let it be there, we could move it. The other side to charging infrastructure is how you can guide users to efficiently use the motorcycle, so route planning and other such things will be important. Just installing as many charging stations as possible isn't the answer," Shelke says.
[source'\;rediff.com]