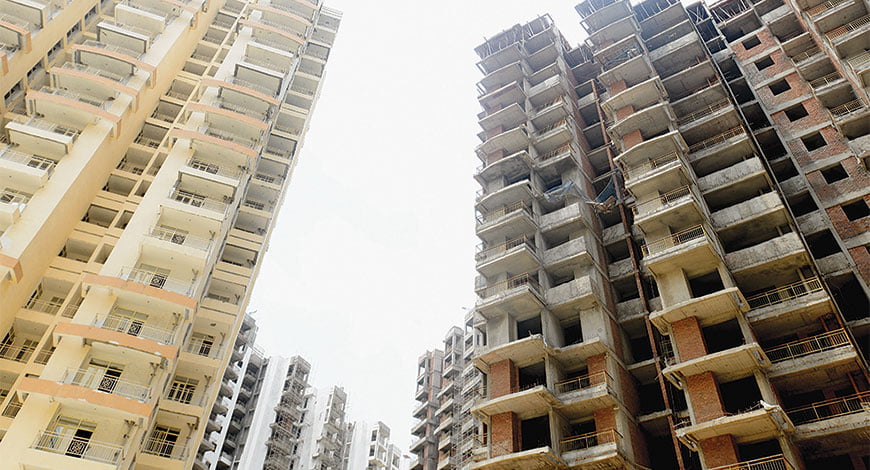 As the Real Estate and housing market takes to reforms and becomes more mature, organised and transparent, a number of new trends emerge in the sector under transformation that are to the advantage of consumers or end-users.
The most significant change witnessed in the sector, is the investor-speculator driven market, giving way to an end-user centric market. Real estate had been known as an opaque business, especially in view of the black money in circulation, resulting in market volatility and an artificial spurt in prices. But new policy initiatives, clamping down on cash transactions and demonetisation, have considerably helped check the menace of black money, putting an end to volatility in the market. This has had a sobering effect on prices, making real estate much more affordable for consumers.
In this consumer-friendly environment, one has witnessed the rise of an informed and empowered consumer, thanks to the RERA (Real Estate Regulation Act). Earlier in the unregulated, opaque market, property buyers were easily taken for a ride. But today, they not just have regulatory protection but are also more informed and   empowered to safeguard their own interests. The transformation of the real estate sector to a regulated and transparent market, has enticed more and more corporates like the Tatas, Godrej, Mahindra, Bharti and Hero, to  take to real estate. With their entry, these corporates, have brought in best practices and there is a cascading effect on the sector in terms of ethical business practices.
Over the past two to three years, one has seen perceptible change in the housing sector that had been facing supply bottlenecks and speculative pricing. Thanks to the government's flagship 'Housing for All' programme and a policy boost to affordable housing by granting it industry status, not only has housing supply got a fillip, but affordability has also gone up.
Over the years, unaffordable prices and high interest rates have been a major deterrent for home buyers. But in the last couple of years, policy initiatives have helped rein in property prices and even interest rates have fallen below 8.5 per cent and are expected to go below eight per cent in this fiscal. The introduction of  the MCLR system has also ensured speedy transmission of rate cuts to consumers. There is now a growing competition between banks and NBFCs, with some NBFCs exclusively catering to home loan seekers in the informal sector.
The Pradhan Mantri Awas Yojana has broadened the earlier scope of the housing scheme by extending it to the mid-income group (annual income of Rs 18 lakh). This has enabled more people to avail of interest subsidy of up to Rs 2.6 lakh under the Credit Linked Subsidy Scheme, which takes care of the down payment  home buyers have to make at the time of booking.
Not  just consumers, even builders with good track records  are getting finance at reasonable rates from banks, NBFCs and PE funds, with PE funding touching a record high of Rs 30.9k crore. This has given a new lifeline to fund-starved developers who are spared sourcing high-interest loans and passing on the interest burden to consumers.
Another noticeable pro-consumer trend is that unlike in the past, the market is now catering to the needs of the consumers. Developers are now coming up with right-sized homes to cater to low and mid-income home buyers. They are also taking to compact homes to make them more affordable.
For retail (individual) investors, there is now an affordable instrument of  REITs and in the coming months, they will be spared the hazards of high and risky investment in physical real estate. Rather, they will be able to make small and secure investment in REITs units to reap the benefits of capital value appreciation and regular income, with provision to exit any time as in MF and stock-market investments.
Disclaimer: The views expressed in the article above are those of the authors' and do not necessarily represent or reflect the views of this publishing house. Unless otherwise noted, the author is writing in his/her personal capacity. They are not intended and should not be thought to represent official ideas, attitudes, or policies of any agency or institution.
["Source-businessworld"]