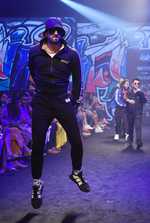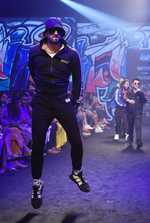 The District Consumer Redressal forum has asked Nature Farms and Real Estates Private Limited to refund Rs 3,16,924 along with 12 per cent interest and pay Rs 3,962 per month from August 20, 2015, to July 20, 2019, as lease amount and Rs 30,000 as compensation and litigation expenses to a city-based resident for failing to give timely possession of a shop within the stipulated time period.
The complainant, Rajeshwar Singh, a resident of Nehru Garden, purchased a shop measuring 230.5 sq ft on the Garshanker to Chandigarh highway, adjoining Radha Swami Satsang Dera, Garhshanker, Hoshiarpur, and had paid full payment of Rs 3,16,924 as per the agreement with the firm.
He said the possession of the shop was to be delivered by July 2019 but the firm promised to pay him Rs 3,962 per month as lease amount from August 20, 2015, till the date of possession, July 20, 2019. However, the firm made payment for about one year from July 20, 2014, to July 20, 2015, but thereafter it failed to pay any lease amount.
He said many times he approached the persons concerned of the firm, but to no avail. Therefore, he was constrained to issue a legal notice to seek justice.
The notice of the complaint was given to the opposite party, but they failed to appear and ultimately, they were preceded against ex parte.
The forum after verifying the facts presented by the complainant, said in the file copy of the agreement, all terms and conditions were well enumerated and it bears the signature of both parties and if either of the party did not obey the terms and conditions of the agreement, then he be considered negligent and at fault.
The opposite party agreed to deliver the shop to the complainant within five years from the date of the full payment and admittedly, the payment has been made by the complainant on July 20, 2014, but till date, the possession of the shop has not been delivered whereby the complainant suffered a huge financial loss as well as mental tension for which the firm is liable to compensate.
The forum said: "The entire facts as alleged in the complaint could not be denied by the firm despite having a knowledge that a complaint had been filed in the Consumer Forum and even after receiving a notice, they did not bother to appear. Hence, under these circumstances, the plea taken by the complainant remained unrebutted and unchallenged and, therefore, we accepted the version of the complainant and came to the conclusion that he is entitled for the relief claimed."
["source=tribuneindia"]