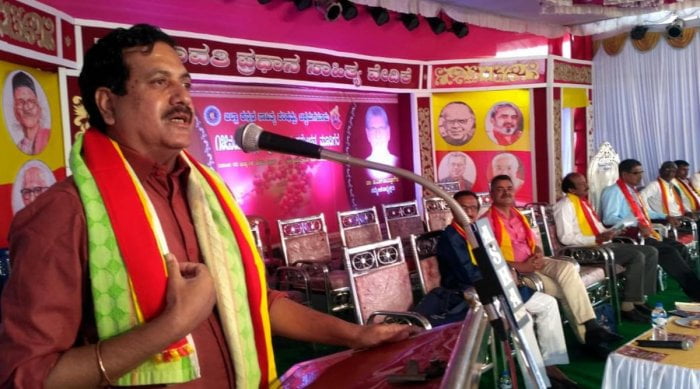 Legislative council former chairman B L Shankar said that the real estate mafia is responsible for the destruction of the Western Ghats and farming activities have not harmed the nature.
Speaking at a session on challenges on entrepreneurship and employment generation in the district, at the Zilla Kannada Sahitya Sammelana, on Saturday, he said, "Forest Department officials are responsible for the man-animal conflict. Instead of cultivating fruit-bearing plants inside the forest, the Forest Department has planted eucalyptus trees and other timber trees. Without food, the wild animals have started straying into villages in search of food and water."
"Youth from Malnad are migrating to cities in search of employment. No activities to generate employment are being taken up in the district. The district headquarters has no proper district hospital. Patients suffering from any major disease are sent to Mangaluru, Bengaluru or Shivamogga for advanced treatment. The district also does not have a medical college. There are ample opportunities for IT-BT and research centres in the district," he added.
He said cardamom is cultivated in Malnad. However, Haveri is famous for cardamom garland.
Environmentalist Kalkuli Vittal Hegde said that the Kasturirangan report on the conservation of the Western Ghats has created fear in the minds of the people.
["source=deccanherald"]