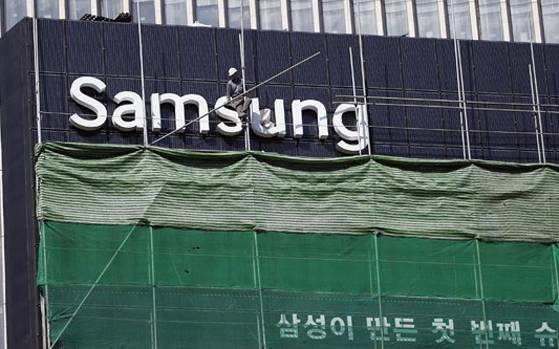 Samsung India Electronics on Monday announced expansion of its Noida plant with an investment of INR 1,970 crore, strengthening its commitment to 'Make in India' and 'Make for India'. A memorandum of understanding (MoU) was signed between the company and the state government for setting up a manufacturing unit in Uttar Pradesh.
The MoU was signed in the presence of Chief Minister Akhilesh Yadav and senior Samsung officials. Under the agreement, Samsung would be investing Rs 1,970 crore in the state.
Also Read: Samsung India offers S7, S7 Edge to Note 7 pre-book customers
A manufacturing plant would be set up in Noida and the company would also be making smartphones for the ambitious free Samajwadi Smartphone Scheme, announced by the Chief Minister. The scheme would be rolled out next year after the state assembly polls, if the Samajwadi Party (SP) returns to power.
Under the scheme, free smartphones will be given to bonafide residents of Uttar Pradesh — individuals over 18 years and having a minimum educational qualification of matriculation (having passed Class 10).
Thanking the Samsung management for deciding to make such a big investment in the state, the Chief Minister said the company had earned a name for itself across the world for its world class products. He added that production of refrigerators, televisions and mobile sets would come as a big boon for the people of the state.
Akhilesh Yadav further said that he was happy that Samsung had not only understood the wide market potential of the state but had also come forward to invest here as a result of the investor-friendly policies of the state government.
"In line with our commitment to 'Make in India' and living by our promise to 'Make for India', we are pleased to receive the Uttar Pradesh Government's approval to invest in the state and expand our manufacturing base here in India. As digitisation expands across the country, we are witnessing an increase in the adoption of electronic devices, appliances and mobile phones. A bigger and more robust manufacturing facility will help us address the needs and demands of our growing customer base across the country and the region. We plan to further the Samsung innovation promise across our Refrigerator, Mobile and LED TV range, offering the latest and best of the world to our customers," said  HC Hong, president and CEO of Samsung India.
[source;intoday]