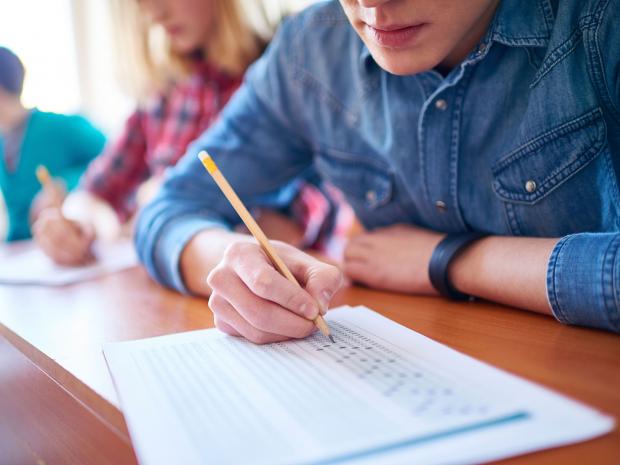 School leavers are being put off becoming apprentices by widespread misconceptions about levels of pay, qualifications and other benefits, according to new research.
Although apprentices earn an average weekly wage of £257, most school leavers asked to guess their typical pay thought it was less than £200 a week, while 4 per cent even believed apprentices had to work for nothing.
The findings raise concerns over the information about apprenticeships being given to school and college students, with one in 10 incorrectly believing that recognised qualifications are not available through apprenticeship programmes. Almost 30 per cent of 16 to 18-year-olds in the UK said the information about apprenticeships in their school or college is "poor", "very poor" or "non-existent", compared with just 6 per cent who thought the same about information they were given regarding university.
Whitehall staff 'may be sacked to make way for apprentices'
Researchers found that more than a third of 16 to 18-year-olds who had chosen not to do an apprenticeship made their decision because they believed it would not lead to a meaningful qualification, despite some apprenticeship programmes offering qualifications that are equivalent to a Bachelor's or Master's degree.
Fifteen per cent decided against an apprenticeship because their school or college had not given it as an option and eight per cent felt they were for students that could not get into university, the study by the Prudential insurance company found. Cathy Lewis, executive director of corporate services at Prudential, said: "Our research suggests that more needs to be done to bring perceptions in line with reality and ensure school leavers understand the benefits of an apprenticeship, particularly in terms of pay and qualifications."
In England alone there are more than 200 different types of apprenticeships spanning 13 areas of work. However, many young people believe options are limited, with 29 per cent of those who decided against an apprenticeship put off because they thought programmes were confined to certain industry sectors. For example, 48 per cent did not know that apprenticeships were on offer in the financial services and insurance industries.
Almost half a million young people began apprenticeships between 2014 and 2015, after the Government pledged to create three million new apprenticeship starts in England between 2015 and 2020.
A spokeswoman for the Department for Business, Innovation and Skills said: "We have been working hard to squash misconceptions, including protecting the term 'apprenticeship' so they have the same status as degrees.
"It's great to see that more and more young people are choosing apprenticeships as a fast-track to a successful career."
[Source:- INdependent]