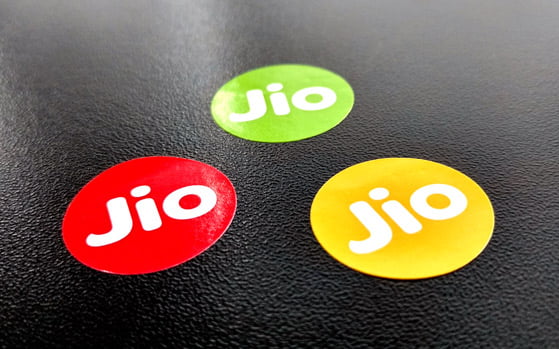 When Reliance Jio first appeared with its Preview Offer, it promised to be the fastest among all internet providers. As it offered free internet, free voice calls, free messages, it was not surprising that customers stood in queues to get hold of one Jio SIM. Reliance Jio was the solution India was looking for, a country where 4Mbps speed is a big deal.
But that didn't last. Nowadays the speed is down. It didn't take long for Jio's fabled speed to drop from 50Mbps to a crawl of 6-10Mbps. Even at 8Mbps, the speed is not constant. Before September 5, the day when Reliance introduced Welcome Offer and the SIM was available to almost all users, would see speed as high as 30Mbps to 50Mbps. After September 5 it has only gone down. The average Jio 4G speed is now abysmal.
There can be several reasons for this. Reliance might still be testing its network before the commercial release on Jan 1, 2017 and the Welcome Offer is probably the final beta of the Jio service. Or maybe there is something wrong with the network.
But whatever it is, a lot of Jio users are looking to again gain the kind of speed that they would see earlier. At the same time, the new ones, who have just joined the network, are looking for the speed that was promised to them. Now, when there is a demand there is also supply. So, the internet is full of tricks and tips that will help a Jio user get better speed. But does it work? We tried some with results that can be called disappointing. But before we tell you about these tricks and tips, some backgrounder on LTE bands.
What is a 4G band?
In simple words, a band is a network frequency at which a service provider offers connection. Airtel offers 4G on Band 40 (2300MHz), Vodafone offers 4G on Band 5 (850Mhz). Reliance Jio offers 4G on Band 3, Band 5, and Band 40.
Before we move ahead, it is important to know the difference in these three bands and how they work.
It's all about numbers:
Best coverage: Band 5 > Band 3 > Band 40.
Best speed: Band 40 > Band 3 > Band 5
Theoretically, this means you will get best connection in the Band 5 but the speed will not be as good. And if you are on Band 40, you will get great speed but coverage will be poor.
A phone automatically switches between bands according to the strength of the signal at a certain location, which explains why Reliance Jio shifts from good speed at certain areas to poor at others.
So to get better Jio speed, you need to control the LTE band. Now, here is what you can do (at your own risk).
Also read: Reliance Jio SIM ground reality: A long wait and slim chances
Method 1: Lock the 4G network to band 40
To get best coverage you don't need to do anything, your phone will automatically switch to the band that offers better coverage.
To increase speed follow these steps:
— Dial *#*#4636#*#*
— Select phone information
— Select "Set preferred network type"
— Select LTE Only
For Qualcomm processor
— Install Shortcut Master (Lite) app from Play Store.
— Menu > Search
— Type "Service Menu" or "Engineering Mode" and search
— Open if found and access to change LTE bands
For MediaTek processor
— Install MTK Engineering Mode
— Run app
— Select 'MTK Settings'
— Select 'BandMode'
— Select SIM slot where you have put your Jio SIM
— Select 'LTE mode'
— Select band 40 for best speed or band 5 for best coverage
— Save settings & reboot mobile to activate changes.
Note: These methods may or may not work even if you have smartphones with these processors. We suggest you to try these on your own risk.
But there is a catch and that is why you should not try locking your band.
While it is understandable to desire 4G speed as high as 50Mbps, the above methods may or may not work. The chances are it won't. More importantly, we suggest you don't attempt to lock your LTE band.
As we said earlier, every phone, smartphone or otherwise, is built with capabilities to find the right connection for you, a band so to say.
Reliance Jio is the only 4G network that supports three LTE bands for best coverage and best speed.
So if you lock the LTE network at band 40 your phone will not be able to switch to a network band with better coverage. The band 40 will probably give you better speed, but it will also be more inconsistent and your network may drop when you change location.
Similarly if you lock the network to band 3 or band 5, you may get good coverage but speed may not be that good. Even if band 40 is available in your current location your phone will stay at band 3 or band 5, as locked.
Yes, you have the option of going through the whole process again and change the band, but then if your phone is capable of doing that automatically why should you take the pain.
That said, there are some more tricks you can use.
Also read: Jio 4G one week later: The charm is gone and so has the speed
Method 2: Change APN settings
You can also increase speed of your Jio internet by changing the APN settings. But before changing it we suggest you to note down the current settings.
Change the APN Settings as shown below.
— Name – RJio
— APN – jionet
— APN Type – Default
— Proxy – No changes
— Port – No changes
— Username – No changes
— Password – No changes
— Server – www.google.com
— MMSC – No changes
— MMS proxy – No changes
— MMS port – No changes
— MCC – 405
— MNC – 857 or 863 or 874
— Authentication type – No changes
— APN Protocol – Ipv4/Ipv6
Download Snap VPN from Play Store
After changing the APN settings, download Snap VPN app from the Google Play Store. Once you have installed the app connect to Singapore or France server. This should improve your downloading speed but not browsing speed.
Note: We suggest you to try these methods to increase your 4G speed at your own risk. India Today will not responsible if these methods cause temporary or permanent issue with your phone after the changes. Although, if there is indeed some problem with your phone after trying these methods, we recommend you factory reset the device.
[source;intoday]