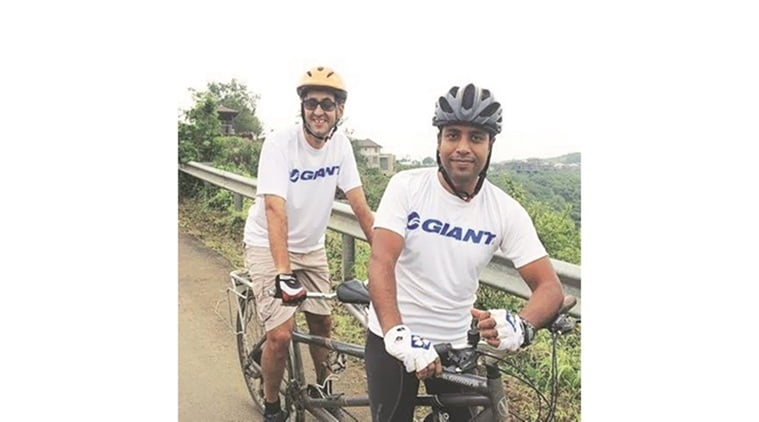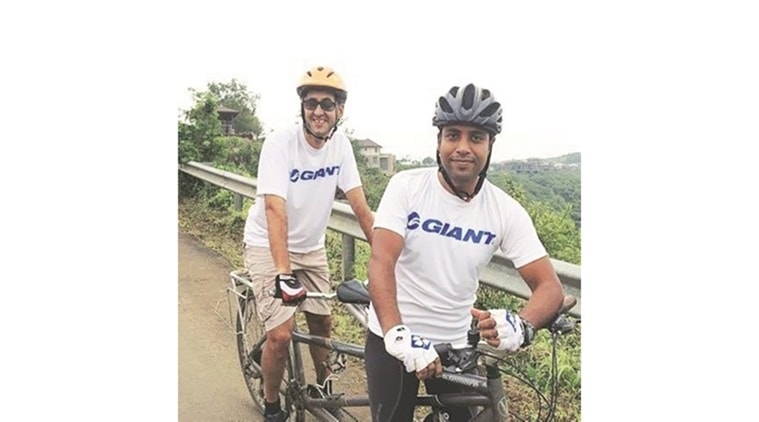 Pune-based Divyanshu Ganatra had earlier this year become the first visually-challenged person in India to paraglide and now he aims to become the first such person to go tandem cycling on the difficult terrain of the Himalayas.
Along with software professional Gagan Grover, Ganatra is set to start a 550-km trail from Manali to Khardungla on Saturday. They will have a team of three friends supporting them. Designed to be ridden by two persons, tandem cycling comes with its own set of challenges which get accentuated on hilly terrains.
Grover has been a cyclist for years and has participated both in national and international long-distance rides. For the 36-year-old Ganatra, there are multiple reasons for undertaking this journey. An avid fan of adventure sports, Ganatra has been vocal in his promotion of this sports for both the challenged and the abled. His not-for-profit organisation, 'Adventure Beyond Barriers', has five verticals and often sees both these communities joining hands.
"Sports is a great breaker of barriers. When both communities participate in these activities, empathy is naturally built," he said. Another reason Ganatra decided to undertake the journey was to raise awareness about this sports in India so that the country manages to represent itself in the 2020 Para Olympics.
Asked about the challenges of tandem cycling in the Himalayas vis-a-vis paragliding, Ganatra said both have their separate sets of challenges. "The risks are different. Tandem cycle is heavy and so the process would be physically challenging," he said.
Both Grover and Ganatra has been practicing on the tandem bike the past few months. Their practice sessions saw them cycle to Lavasa and other terrains.
Grover said after slight initial hiccups, both managed to synchronise well. "His being deferentially-abled did not make any difference to our chemistry," he said.
[soure;indianexpress]